Celebrating the 50th anniversary of the India-Korea diplomatic relations, Chairman of Krafton, Byung Gyu Chang recently met Indian Ambassador to the Republic of Korea and Nishi Kant Singh and Deputy Chief of Mission to the Republic of Korea, Nishi Kant Singh in Seoul.
The meeting mainly focused on the diplomatic relations as well as Krafton India's initiative to invest in the gaming sector. During the meeting, CEO of KRAFTON India, Sean Hyunil Sohn was also present.
Krafton is the developer and publisher for some of the most popular mobile gaming tiles in the country. These include Battlegrounds Mobile India (BGMI), Road to Valor: Empires, Defense Derby, and PUBG New State Mobile.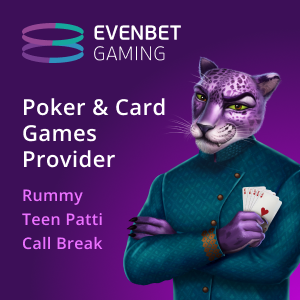 The meeting between Krafton and Indian Diplomats is another positive development in the relationship between both countries. It further underlines Krafton's commitment to expand operations and presence in India, as per Inside Sport.
Indian and Korean teams to compete across Krafton's titles in celebratory matches
Celebrating the occasion, the company is also hosting the India-Korea Invitational matches. Top teams from both countries will face each other across Krafton's popular esports titles next month during the celebratory event.
During the meeting, Chang also stressed the importance of the Indian market for Krafton and stated his intention for the company's growth to follow India's development. In order to improve India's gaming ecosystem and provide consumers new gaming experiences, he stressed the need for collaboration between the two countries.
Krafton India also recently announced their plans to invest $150 million in the Indian gaming sector. This will further help in growth of already established firms while also encouraging new gaming startups to rise.
The recent changes in GST for online gaming only affected the real money gaming sector, leaving the video game industry with chances of higher growth. Recent investments from other foreign investors will also greatly help in giving the gaming sector a boost.