CEO of Krafton India, Sean Hyunil Sohn recently talked about Generative AI. He explained how it will change the way people develop games in future. Further, he believes that a lot of work can be done rather quickly with the help of generative AI.
The introduction of 5G has also made improvement in gaming with low latency and packet loss for players. And thus, the use case for generative AI technology becomes more efficacious, as per the CEO.
"It can be used to create voice actors, find bugs and create content," Sohn said, speaking to The Hindu. The company has already announced $150 million investment in the Indian market and plans to invest in companies using generative AI.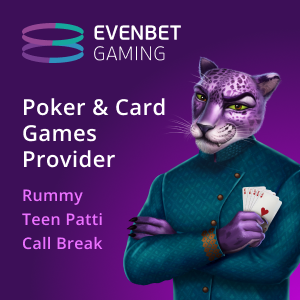 "We are also looking to invest in generative AI firms because they've started to change the ways we are making games," he further added.
The investment will come as part of Krafton India Gaming Incubator (KIGI). Notably, the program was announced recently and will help developers hone their skills and create innovative games. "There are areas which have not been explored by Indian game developers, but we will mentor and nurture them under this initiative," the CEO revealed.
India will dominate mobile esports ecosystem, says Sohn
On being asked about esports, Sohn lauded the enthusiasm of the India esports community. However, he is of the opinion that esports in India is still quite new. He also opined that esports was recently recognized as a multi-sport event, and hence, gamers need to up their level.
Mobile gaming is shining bright in several parts of the world like India, Brazil, and the Middle East. Out of all these regions, Sohn has shown a sense of belief in India to dominate the mobile esports ecosystem.
On PC esports and gaming, he said that India is lacking behind a lot. While mobile gamers dominate the gaming market, the PC titles have accounted for a bigger chunk in esports market.
Talking about these improved infrastructure, Sohn said, "The new technologies like 5G and 6G will also open up the opportunities for game developers and Krafton in India".