Mobile Premier League (MPL), an esports and skill-based gaming mobile application, has backed Striker, a digital platform dedicated to sports collectibles, which was launched by two of its employees, Nitesh Jain and Krishna Vedula, as it prepares to enter the Web 3 gaming space.

Web 3 is still in its early days but is regarded as the next iteration of the internet which is decentralised, and will run on blockchain. While MPL has not made any financial investment, it will support Striker by providing tech and infra support, a source told Moneycontrol. 
It was suggested on Striker's website that the platform would enable its users to claim digital player trading cards, known as drops, paid out by the company, and trade them with others to receive real money in an open market. Users can also aggregate many game assets to create new cards of greater value.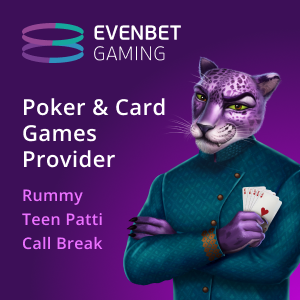 At the moment, the platform is in its public beta testing phase and works with a group of artists across India to create collectibles from digital art. Striker is also testing with a model that gives them a commission when their art is sold, according to the source. Meanwhile, MPL co-founder Sai Srinivas at an industry event said that the Web3 model creates a more even-handed value for the stakeholders, including the developers. He believes that it could be the model that would bring "meaningful economies of scale" into the gaming sector.
"That's the model that I believe will bring meaningful economies of scale into games," said Srinivas. "Until now, in the world of gaming, the end gamer actually never got anything out of it, apart from enjoyment. They were the last person holding the bag while everybody else was making money. In these new models, the actual customer is going to be a stakeholder who will have value in terms of the assets that they own in the game," he added.