Esports media and gaming firm Nodwin Gaming on Thursday (November 2) announced that it has partnered with seven companies – Intel, Monster, Hyundai, TVS Raider, Opraahfx, BenQ, and ACT – for the fourth edition of DreamHack India to be held from November 3-5 in Hyderabad.
Nodwin Gaming stated that the new partners will help make the event more enjoyable and innovative. BenQ has joined as the official monitor partner for the gaming rigs while ACT will be taking care of the festival's internet connectivity to ensure no interruptions occur.
Opraahfx is the talent partner who would be inviting artists from the entertainment space to engage with the spectators. On the other hand, Intel will be providing its "state-of-the-art technology to elevate the overall DreamHack India experience".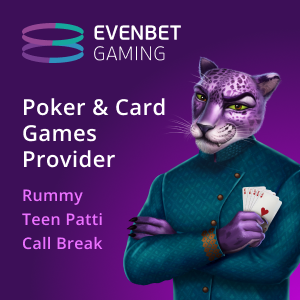 "Nodwin Gaming, in collaboration with our esteemed partners, remains dedicated to advancing the esports landscape in India through our collective intellectual properties. Our shared objective is to leverage the unique strengths of each brand to elevate the overall experience for our DreamHack community," said Akshat Rathee, Co-founder of Nodwin Gaming, in a statement.
DreamHack 2023 is being held from today at the Hitex Exhibition Centre in Hyderabad. The company stated that visitors will be able to meet content creators and esports athletes during a meet and greet session.
This year's DreamHack will also include several small events across multiple games and Bring Your Own Device (BYOD) zones where PC enthusiasts can bring their own rigs to show off and compete. The scope of the event is much larger this time, building upon the success of all its previous editions.
With rising number of gamers, events like these are being hosted on a regular basis now, unlike earlier, say a decade back. DreamHack used to be originally hosted in North American and Western European regions, however, the rapid growth of the Indian gaming market has attracted many organisers including DreamHack.