After four years of service, Siddharth Kedia, CEO of Nodwin Gaming, is stepping down from his position. The company is the esports and gaming division of Nazara Technologies.
Following his departure, CFO Karandeep Singh will take over acquisition and investor relation duties while co-CEO Gautam Singh Virk will be looking after the operational part of the role.
According to a stock market filing by Nazara Technologies, Kedia intends to seek new opportunities and challenges that "align with his long-term career goals". However, his exact future plans are still unknown.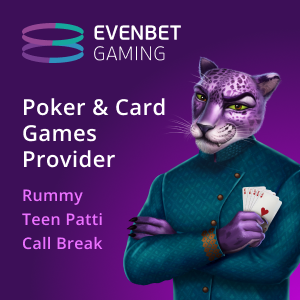 He joined Nodwin Gaming as CEO back in December 2019. At the time, he believed that the online gaming sector had evolved a lot and changed into a major sports activity globally and the same was expected to happen in India soon. Unsurprisingly, the Indian government last year also recognized esports as an official sports activity.
Prior to joining Nodwin Gaming, Kedia served as the chief strategy officer and deputy chief commercial officer at Viacom18 for two-and-a-half years. He also has experience working closely with the board of Network18 and Chairman's office at Reliance Industries, reported Moneycontrol.
Nodwin Gaming on acquisition spree
This change in leadership comes at a time when the company is globally expanding. Nodwin Gaming recently acquired a 100% stake in Nazara-owned game marketing agency called Publishme.
Another acquisition which the company made this year involves a majority stake in a Singapore-based live events firm Branded. Notably, Nodwin Gaming is also one of the largest esports event organizers in India, regularly hosting multiple esports tournaments.
It is also to be noted that the head of telecom business for Nazara Technologies, Chirag Shah is also leaving the company after working there for over 16 years. Prior to joining the firm back in 2007, Shah had experience working at Vodafone and BPL Mobile.
While telecom distribution was one of the popular methods of getting subscription to game packs (accounting for 89% of its FY18 revenue), it has diminished a lot due to various modern distribution methods and now accounts for just 4% in FY23.