Nazara Technologies announced the launch of its game publishing unit today named "Nazara Publishing", aiming to help the Indian game developers publish their games across the world while also partnering with global developers to bring their games to India.
The company plans to launch up to 20 games in the next 18 months with a minimum investment of Rs 1 crore per game. It is already focused on the video game sector since a long time, the esports sector via Nodwin Gaming, along with providing its own gaming services like World Cricket Championship, Kiddopia, Animal Jam, Classic Rummy, and others.
Nazara revealed that the developers will not only have a platform to publish the games on, but will also get access to localisation, data analytics, beta testing, enhanced monetization and better user acquisition.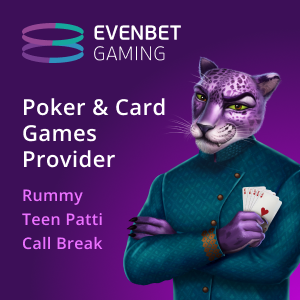 It also said that the developers and games studios will also get mentorship from industry leaders and experts which will help them to successfully publish while also helping them grow and in the gaming industry.
"We are dedicated to nurturing both Indian and global game developers, providing resources, expertise, and a robust network to bring top-tier gaming experiences to India's vast audience," said Nitish Mittersain, CEO of Nazara Tech, as per the press release.
"With a special focus on supporting Indian developers, Nazara sees a significant opportunity in the Make-in-India initiative and as part of this initiative, we will also promote Indian game developers globally," he added.
The move comes soon after the company raised Rs 410 crore from SBI Mutual Fund along with a Rs 100-crore investment from Zerodha co-founder Nikhil Kamath who also believes that the video gaming and esports sector are set to shine in the coming years and present a sound investment opportunity.
While the Indian gaming sector is emerging with talented gamers, the development side is not being ignored anymore as many talented game development studios have been emerging in recent years.
A prime example is last year's India Game Developer Conference (IGDC) which saw several game developers and enthusiasts from across the country come together.