SuperGaming's casual hero shooter game Battle Stars' Delhi map is now a night map with lights and Diyas illuminating player paths. Loot boxes have been replaced with gift boxes and grenades are now 'Sutli bombs'. To further celebrate Diwali, decorations and 'Rangoli' have been added to across the map.
In addition to this the game gets a hero-based on gaming YouTuber and streamer, Techno Gamerz aka Ujjwal Chaurasia. Inspired by Chaurasia's favourite character, Agent 47 from the Hitman series, this hero has a high rate of fire. TechnoGamerz' character also has a primary weapon with the highest damage in terms of a secondary weapon.
This follows Battle Stars' last update that added deeper gameplay systems and mechanics. These include Super Weapons, free skins for each character, and Pro Controls. Along with this, each playable character in Battle Stars has now been upgraded. Prior to this, Battle Stars added Cricket World Cup-inspired skins to its characters.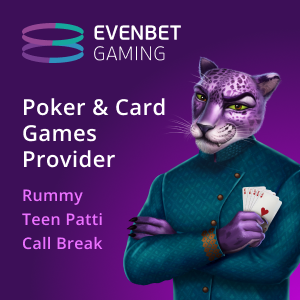 SuperGaming's different mobile-gaming titles
Back in June 2023, Battle Stars amassed a total of two million players. Recently, SuperGaming released its Made in India battle royale title Indus for iOS devices, while making it available on the App Store. More recently, popular esports title Fortnite was made available on Indus by the developers.
The company has forayed into multiple gaming categories. Apart from casual gaming and battle royale titles, SuperGaming also developed a web3-based title. The game titled Ethernia was the Pune-based firm's first-ever web3 property, and could be played on both mobile and desktop.
SuperGaming has also established a global presence for itself with its offices based in Pune, India and Singapore.