Activist Varun Gumber's review petition in Supreme Court challenging the dismissal of an appeal by Supreme Court against the 2017 Punjab & Haryana High Court judgement ruling fantasy sports to be a game of skill was circulated last Friday to a bench comprising of Justices Sanjay Kishan Kaul and Dinesh Maheswari.
The bench has given two weeks time to the petitioner to file additional documents. It is worth noting that similar appeals were dismissed by the Supreme Court terming the question as res integra.
Review petitions are normally dismissed in chambers by circulation and only in rare cases notice is issued and application for hearing in open court is allowed.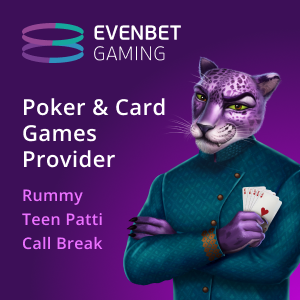 On September 9, a division bench of the Supreme Court comprising of Justices BR Gavai and CT Ravi Kumar dismissed a Special Leave Petition (SLP) filed by a chartered accountant and social activist Avinash Mehrotra claiming that fantasy sport games like Dream11 amounted to gambling. The case pertains to an appeal against the decision of Rajasthan High Court delivered in October 2020.
It is worth noting that a bench of Justices Rohinton Nariman and B.R. Gavai in August 2021 dismissed a similar appeal holding the issue was not res integra and had been the subject of several decisions, including one in June 2017 and two more in October and December 2019.
With Varun Gumber's plea now getting listed, the battle has reached the final stages with legal bigwigs lining up for all sides to argue in linked cases.
Last Friday, the Supreme Court bench of Justices Abdul Nazeer and V. Ramasubramanian issued notice on the plea of Karnataka govt against the Karnataka HC order striking down as unconstitutional the Karnataka Police (Amendment) Act, 2021 that had banned online gaming including games of skill played for stakes.
The matter will now be tagged along with the Tamil Nadu government's pending case before a different bench of the Apex court. The Tamil Nadu matter was heard on September 7 where the bench issued notices to gaming companies and industry body AIGF.
The Tamil Nadu case together with Karnataka matter will be tentatively be listed after ten weeks with respondents given four weeks to file replies. While it is too early to conclude, Varun Gumber's review plea may also be clubbed with these matters.