The case involving the recently uncovered Rs 1800 crore cricket betting racket in Ahmedabad by the Prevention of Crime Branch under the leadership of state police chief, Vikas Sahay, was handed over to the SIT. However, in new developments the case has been transferred to the State Monitoring Cell.
"Since the investigation spans across the state and in different parts of the country, the State Monitoring Cell is better equipped to deal with the same," the police said.
Talking to some of the insiders, Vibes of India reported that the monitoring cell was handed over the investigation after "higher authorities" alleged vested interests in the racket.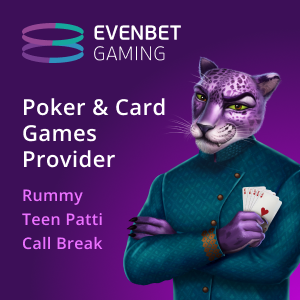 "Even in the Kiran Patel matter, despite Jagdish Chavda's complaint last year about the usurping of the bungalow, the police action remains questionable," sources said.
The entire betting racket is also linked to Mahadev Book. In a raid, the police arrested four individuals operating the racket from the office of Mahavir Enterprises using dummy bank accounts.
During the raid, the police seized 538 debit cards, 536 cheque books, 14 POS machines of different banks, 193 SIM cards, seven PAN cards and one router. The arrested individuals were identified as Satish Parihar, Jitendra Hiragar, Nirav Patel and Ankit Gehlot who were operating the racket since 2021.
According to the police, these accounts were provided to the customers to conduct betting-related transactions. For any transaction performed in these bank accounts, a 3.5% fee would be paid to Harshit. The account holders also received commission ranging from Rs 5000 to Rs 10000 every month.
Apart from Saurabh Chandrakar, the mastermind of the notorious illegal betting app Mahadev Book, the aforementioned four individuals also carried out transactions for Amit Majethia, Manush Shah and Anna Reddy of Reddy Anna Book.
"This is just the tip of the iceberg. Several well-known IPS officers and their political masters have every reason to worry. Heads will begin to roll very soon, and the fact that this unearthing has happened just a year before the General Elections is not something that power lobbies had hoped for," said a senior police officer who is aware of the case.