While gaming with headphones on is the best way to get a competitive edge in online video games, casual player who just want an immersive single-player experience without the hassle of an extra wire will find Bluetooth soundbars a 'sound' choice.
Let's have a look at another portable Bluetooth gaming soundbar SBA15 from Blaupunkt, which is currently one of the most affordable soundbar. The maker is based out of Germany and is known for making car-audio gear and other electronic equipment.
The SBA15 gaming soundbar features 16W stereo speakers with 52 mm drivers that deliver great bass and surround sound audio. It also features different types of connection options like an Auxiliary Cable, USB socket, etc.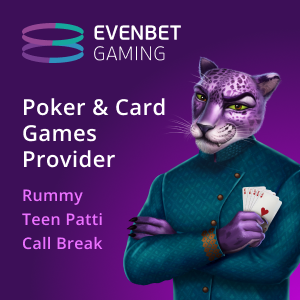 A full charge will provide anywhere between 6–7 hours of runtime, which is more than enough for a great gaming session. The soundbar is equipped with a 1,200mAh battery, which also features fast charging option for minimal wait time between usages.
As for aesthetics, the device comes with dynamic LED lighting, which can be turned off as per users' need. The size of the device is also pretty compact, which makes it viable to travel with. Laptop gamers are sure to find this useful, as the inbuilt speakers inside the laptop do not provide the same results as a proper gaming soundbar in terms of audio quality.
PC games will also find this useful, as most monitors does not come with speakers. Even if the monitors are bunched with good speakers, managing wires can be a troublesome task. Thus, having a Bluetooth gaming soundbar will at least lower the hassle of wires a bit.
The soundbar is available online for a steal price. People interested in getting their hands on the Blaupunkt gaming soundbar device can check it out here.