Central Consumer Protection Authority (CCPA), a statutory authority under the Consumer Protection Act, 2019 on Wednesday issued show-cause notices to six online betting apps for violating advertising norms, reported CNBC-TV18.
The CCPA alleged that six online betting apps misled consumers by issuing surrogate advertisements on news platforms, according to the CNBC-TV18 report.
The Central Government in June released the Guidelines for Prevention of Misleading Advertisements and Endorsements for Misleading Advertisements, 2022, which prohibits surrogate advertising and prescribes conditions for bait advertisements and commercials targeting children.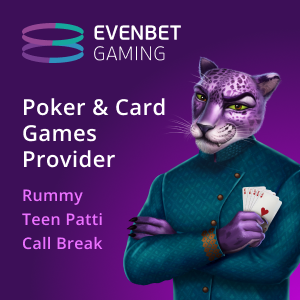 As per the guidelines, "surrogate advertisement" refers to an advertisement for goods or services, whose advertising is otherwise prohibited or restricted by law. It states, "No surrogate advertisement or indirect advertisement shall be made for goods or services whose advertising is otherwise prohibited or restricted by law, by circumventing such prohibition or restriction and portraying it to be an advertisement for other goods or services, the advertising of which is not prohibited or restricted by law."
The CCPA action comes after the Centre issued advisories to news websites, OTT platforms, and private satellite channels, asking them to refrain from carrying advertisements on online betting sites. Yesterday, the Central Government invoked the provisions of Information Technology Act, 2000 to ban illegal gambling websites.
Earlier it was reported that the tax department has requested MEITY to ban 25 offshore gambling websites under the IT Act for tax evasion.
Earlier this month, we reported that the offshore betting companies are under the scanner of Enforcement Directorate, the investigative body under Foreign Exchange Management Act, 1999 (FEMA) for routing betting proceeds. FEMA doesn't permit remittances in relation to betting. In August, the Central Government prohibited Indian entities from investing in overseas gambling ventures.
According to skill gaming body AIGF, the offshore websites spend nearly INR 3,500 crore on advertisements and promotions, another 500 crore on celebrities and influencers to endorse their platforms, making it a total of around 4,000 crore spent by these companies annually.