Chairman of communication department for Chhattisgarh Pradesh Congress Committee (CPCC), Sushil Anand Shukla in his recent statement has accused the central and the UP government of protecting Mahadev Book illegal betting app's operatives.
As per Shukla, Mahadev Book is operating across the country, but only Chhattisgarh government is taking action. In the latest action against the app, police booked nine individuals from one of its branches in Noida, Uttar Pradesh.
The UP police, however, registered a case of kidnapping against Chhattisgarh police officials instead of cooperating with them. Furthermore, they were also charged under section 365 of the IPC, as per Janta Se Rishta.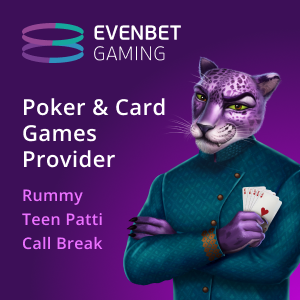 Suspicion, according to Shukla, arises when the UP police arrested the same nine individuals under the Gambling Act. The arrests were made just a day prior to the arrival of Chhattisgarh police and then released them on bond.
Furthermore, Shukla accused the central government being quite on the matter despite Mahadev Book operating a countrywide illegal betting network. Shukla asks if Brijmohan Agarwal will again go to the Enforcement Directorate (ED) to investigate BJP officials, the same way they investigated the state's Congress officials.
He ended his statement saying they will never ask for investigation on BJP officials. This is because the Congress Govt knows who is actually protecting the betting fugitives.
ED proactively behind Mahadev Book masterminds
While these political blows are a regular activity between opposing parties, the case of Mahadev Book app is a serious one. Saurabh Chandrakar and his partner Ravi Uppal, the kingpins of Mahadev Book, operate the functioning of illegal betting network from Dubai.
In the latest action against Mahadev book, ED seized Rs 417 crore worth of assets from angadiya companies. Through these companies, Mahadev Book operatives paid an event management company for wedding preparations of Saurabh Chandrakar.
ED has currently issued a Red Corner Notice against both Chandrakar and Uppal. ED also arrested small operatives across different parts of the country. They will also summon the celebrities that marked their presence in Chandrakar's wedding function.