Deltin, a gaming, hospitality and entertainment brand, announced the 10th-anniversary celebrations of its flagship property Deltin Royale. Deltin Royale's tenth anniversary celebrations are to take place throughout the month of October. As a part of celebrating its ten years of operations, Deltin will hold month-long events where guests from across the nation will be invited.
The month-long celebration promises gaming experiences, hospitality and entertainment for the patrons and visitors. Riding on its reputation, Deltin Royale has invited many Bollywood celebrities. Public figures like Tejasswi Prakash, Shamita Shetty and Hina Khan will be marking their presence during various events.
Mr. Manoj Jain, Senior Vice President Commercial – Deltin, said, "Deltin Royale's 'Tenniversary' represents our commitment to creating unforgettable experiences and our legacy of excellence. Moreover, we are not only commemorating a decade of opulence; we are also reaffirming our commitment to continue providing our customers with the finest service, excitement and memories. The true heroes who have made this decade of dreams a reality are every employee at Deltin Royale."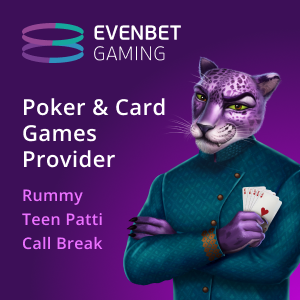 Mr. Arindam Basu, GM-Marketing, Deltin, added, "Throughout the month of October, we will be treating our guests to an array of extraordinary events and spectacles that showcase our commitment to delivering exceptional moments. 'Tenniversary' promises to be a month filled with unparalleled excitement and entertainment, and we look forward to welcoming guests from near and far to join us in making this celebration truly spectacular."
Deltin Royale's celebratory event will be organized through weekly theme-based arrangements. Different activities and entertainment options will be made available for the visitors. Moreover, different food delicacies will also be served to the guests during the event.