Gaming, entertainment and hospitality brand, Deltin completed a month-long celebration for the 10th anniversary of its property Deltin Royale. The 'Tenniversary' celebrations kickstarted on October 3 and went on till October 29. Deltin Royale, Delta Corp Limited which is India's only listed gaming and casino company which operates casinos in Goa and Sikkim under the Deltin brand, hosted an array of events, and acts performed by some of the prominent artists including the local talents of Goa.
The celebrations featured gaming along with entertainment, with the presence of celebrities including Tejasswi Prakash, Shamita Shetty, and Hina Khan. Moreover, the guests had a special theme week-on-week to partake in gaming. The prizes that were up for grabs included gold, luxury watches, iPhones and more.
To unveil the celebrations, Deltin rolled out a CGI-infused video on Instagram, which has garnered 1.75 million views on social media with over 35,000 likes, comments, and shares.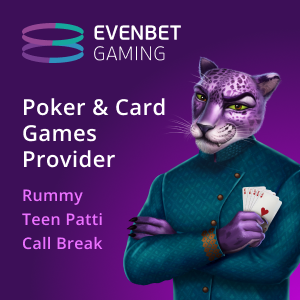 Manoj Jain, Chief Operating Officer of Delta Corp, expressed his delight at the culmination of the ten-year celebrations of Deltin Royale. He said, "We are thrilled to have completed a decade of providing unparalleled entertainment and luxury to our esteemed guests. Deltin Royale has always strived to create extraordinary experiences, and these celebrations were a testament to our commitment. We are grateful to our guests for their unwavering support and look forward to continuing to exceed their expectations in the years to come."
Arindam Basu, General Manager – Marketing at Deltin, also shared his excitement about the ground-breaking marketing initiative. He stated, "We are thankful to our patrons from across the nation for being part of this historic celebrations. Keeping up with the ever-evolving communication space, it is our constant effort to create unique pieces of content which not only help in creating brand awareness & recall, but also entertains people. I'm glad the 'Tenniversary' campaign resonated well with our target audience."