Festivals are a time of celebration and bonhomie. However, illegal betting and gambling platforms see them as a chance to double-dip in their illegal activities by promoting themselves using the occasions themselves and such is the case with the illegal offshore betting platform, Wolf777.
In their latest promotion campaign, the illegal betting platform featured a video message from former Australian cricketer Shane Watson offering users and cricket fans, especially Indian ones, Diwali greetings along with promoting contests on the Wolf777 app.
The video was posted by Watson himself on X where he can be seen greeting his Indian fans with an elaborate Diwali message with Wolf777 branding alongside him. The tweet generated response from his fans who wished him back which goes to show how much of a celebrity Watson is.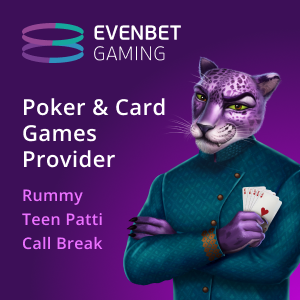 It is highly likely that fans, who are unaware of the fact that Wolf777 is an illegal betting app operating across India, can easily be fooled into thinking it is a legitimate advertisement for a legal gaming platform, after all it is made to look like that.
Police on the lookout for Wolf777 owner
The owner of Wolf777, Rakesh Rajdev, is currently wanted by Nagpur police and was recently made a co-accused with Sontu Jain in a massive Rs 58 crore scam. Sontu is regarded as an old apprentice of Rajdev who taught Sontu the intricacies of illegal betting operations.
While Sontu recently surrendered to the police after the Supreme Court's direction, Rajdev also has multiple cases against him across Delhi and Gujarat and is also wanted by the police there. Some reports suggest that he might be hiding in Dubai.
Meanwhile, the ED is also taking action against Wolf777's illegal betting network, freezing Rs 49 crore in April. Apart from Wolf777, Rajdev also operates Diamondexchange.
People unsure of which platforms are illegal can check the list here.