A team of Enforcement Directorate (ED) officials from Kochi reportedly conducted raids on four casinos, including Cadillac Casino which is situated within Double Tree Hilton, on Monday, October 30.
Reports suggest that the raids were only conducted at casinos that were also running an online business on the side. According to an official who spoke to Dainik Gomantak, the raids started around 7pm and went on till late in the night. The raids appear to have been conducted in connection with transactions worth thousands of crores.
After the raids were concluded, the ED officials interrogated the staff members working at the casinos. Along with them, the officials also questioned the customers.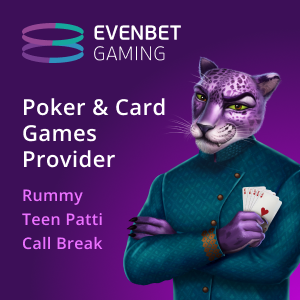 Meanwhile, several political leaders and their parties have been alleged to have authorized the use of black money for assembly elections in five states.
Operating casinos in Goa is legal. In the past, many casinos have faced allegations and scrutiny for being involved with well-known bookmakers. Notably, there are several underground casinos in Goa as well that are being operated without any license which further distorts people's perceptions about casinos within the state.
Incidentally, casinos are being issued GST notices by the Directorate General of GST Intelligence (DGGI) amounting to thousands of crores. Meanwhile, not only the casinos but online real money gaming firms are also facing the same treatment. As of now, the total amount demanded has crossed Rs 1.5 lakh crore.
Delta Corp has claimed that the tax demands are arbitrary and cannot be upheld in court. Goa Tourism Minister Rohan Khaunte, on the other hand, believes that even if the casinos were to shut down there will be no adverse effect on tourism industry.