Popular Indian rapper Aditya Prateek Singh Sisodia, also known as 'Badshah,' have collaborated with illegal offshore betting website FairPlay and released a FairPlay Anthem and held a private concert for the same in Phuket, Thailand, ahead of IPL 2023.
Many Indian celebrities and influencers, and rappers performing on stage were also spotted in the concert. Some of them were Tanvi Gadkari, Amyra Dastur and Esshanya S Maheshwari. These influencers also openly promoted illegal websites on their social accounts.
Badshah is also one of the investors of homegrown fantasy sports startup CrickPe from Third Unicorn by Ashneer Grover which is pretty ironic as on one side, Badshah is working with a legit Indian business while on the other, he is promoting these illegal betting websites.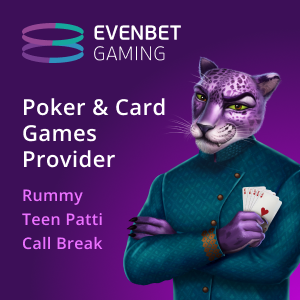 Even if the concert did not take place in India, these influencers have a huge fan following back home who can easily access their ads and promotional videos, which can direct them towards the illegal betting website.
According to the Consumer Protection Act 2019 (CPA), "any endorser that partakes in false, misleading or illegal advertisements, a penalty of Rs 10–50 lakh can be imposed on them". These celebrities risk pushing the youth down a gambling addiction spiral and getting barred from appearing in advertisements for up to one year.
A study by Director Professor of IIM Rohtak, Dheeraj Sharma, revealed that these celebrity promotions have a higher chance of leading young people to use these betting and gambling websites. While a simple statutory warning from these celebrities can reduce the numbers, we don't see them on these illegal betting websites.
FairPlay and several other online betting websites operate from different countries and do not have proper licenses to operate in India. In recent months, FairPlay has ramped up celebrity promotions in hopes of getting more users during these IPL months.
Since the Ministry of Broadcasting has released advisories asking cable TV and OTT service providers not to promote these illegal offshore betting websites, they are now using celebrity promotion on social media websites due to the rapid growth in the online gaming sector leading to more users online.