Famous Indian rapper Badshah has joined the Illegal betting website Fairplay as a brand ambassador. This comes just a month after another celebrity signed up for the same role for the betting website.
The company seems to be aggressively promoting its brand using misleading promotional videos on various social media platforms. In June last year, the Ministry of Information and Broadcasting (I&B Ministry) started issuing advisories to OTT and cable TV to refrain from promoting these websites.
The advisories were issued under the Consumer Protection Act 2019, Cable TV Network Regulation Act 1995 and the IT Rules 2021. Despite that, betting websites like Fairplay use surrogate advertisements as an alternate method of promotion even after it is considered illegal.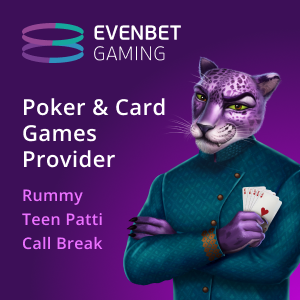 Even after being stated as illegal, these websites keep appointing Indian celebrities as brand ambassadors to influence the fan base and increase their user count. Earlier this year, the company appointed Jacqueline Fernandez as one of the brand ambassadors.
A study from IIM Rohtak also concluded that celebrity endorsements have much more influence over users than regular people promoting the same activity or brand.
The surrogate website often has the same name and logo and contains an advertisement for their illegal website to lure in users. Recently, illegal betting websites like Fairplay and Lotus365 have started aggressive celebrity promotions on their social media platform since, after multiple advisories, most of the Cable TV and OTT operators have stopped their advertisements.
Fairplay was spotted promoting itself as the number one betting website in India, even after betting and gambling are considered illegal in the country. Another website, Lotus365, stated itself as the 'first legally licensed and certified' company.
The Ministry of Electronics and Information Technology (MeitY) recently announced the names of 100+ websites banned due to illegal online betting and gambling. Many of these betting websites were also a front for money laundering activities.