Indian tax authorities are missing out on over Rs 3.9 lakh crore in tax collection (GST and TDS) annually from illegal betting and gambling websites, a report by Think Change Forum (TCF) revealed.
The recent changes to the GST regime have created more concerns as a matter of fact. The illegal offshore betting market is estimated to be worth around Rs 8.2 lakh crore and is growing at an alarming rate of 30% annually, the report stated.
Cricket is the most popular betting sport in India, accounting for 80%-90% of the total sports betting revenue. Over 140 million people partake in sports betting and this number goes up massively during the IPL season, reaching up to 370 million.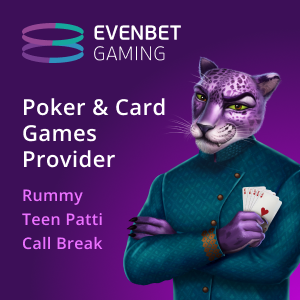 With the current pace of growth, the online illegal betting market is expected to cross Rs 18 lakh crore in value by 2026 with the government losing approximately Rs 6.7 lakh crore in taxes. The government is not only losing out on GST from these illegal platforms but also there are no Tax Deducted at Source (TDS) collections as well.
Despite the implementation of the new GST regime which mandates the registration of these illegal offshore betting websites it can still result in them getting away without paying taxes. They also lure people with promotions like no GST or TDS on winnings.
As per the report, 75 illegal offshore betting and gambling platforms are targeting users from India. These users are targeted through aggressive advertisements on social media using celebrities.
The government has time and again taken measures against these illegal betting websites in the form of banning their multiple domains. However, they make a come back by simply changing domains, continuing their operations.
Under the directive of Ministry of Home Affairs, the Ministry of Electronics and Information Technology (MeitY) also banned 138 offshore betting platforms earlier this year in February. Despite that, many are still operational.
These websites not only pose a threat to the users but also to the economy and national security. Crores of rupees are funneled out of India through hawala channels which might be used for malicious activities against the country.
One such betting network mentioned is Mahadev Book illegal betting app. The ED recently busted multiple hawala channels used by Mahadev Book, freezing Rs 417 crore in the process. Notably, the Mahadev Book network is also reportedly operating multiple other similar apps in India.
To combat these illegal offshore betting websites, one of the ways that TCF suggests is the creation of public awareness campaigns by the government along with speeding up the establishment of Self-Regulatory Organizations (SROs) which will classify games as permissible and non-permissible.