Banned betting website Betway released yet another Instagram prediction reel yesterday with its brand ambassador and former England cricketer-turned-commentator Kevin Pietersen. The Englishman can be seen predicting which team from Chennai Super Kings and Gujarat Titans would win Qualifier 1 of IPL 2023.
Pietersen has been part of a number of reels so far during the IPL for Betway, predicting his winning team for matches. With the reels, the illegal betting company is continuing its promotions and operations in the country despite being banned in February.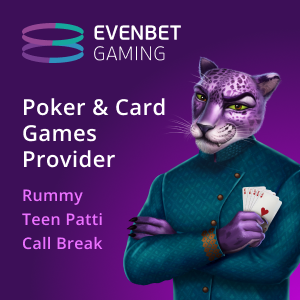 While not as aggressive as adverts by other banned betting websites are, Betway's prediction reels do tend to induce cricket fans and other people to bet after watching the opinions of the cricket expert.
Betway is one of the illegal betting websites that was banned by the Ministry of Information Technology & Electronics (MeitY) along with other platforms such as Lotus365 and Fairplay. Despite being banned, these websites still continue to promote their content to Indian audiences to lure in more users.
The promotions take several forms including print adverts, surrogate sports news websites and social media adverts involving celebrities and influencers. Even after being banned, these websites become accessible through mirror domains that redirect players to their official websites.
Lately, social media adverts have been the most popular form of illegal promotions after the Ministry of Information and Broadcasting (I&B Ministry) issued advisories to OTT, TV and print media platforms to refrain from allowing their platforms to be used for illegal and banned betting website adverts.
A study by Director Professor of IIM Rohtak, Dheeraj Sharma, has revealed that celebrity adverts have more chances to lure in people as they see a familiar face which they trust. The popularity of a celebrity or influencer matters a great deal and so these banned betting websites partner with them.
Meanwhile, MeitY released a new set of online gaming rules early last month to regulate the Indian gaming sector. These rules are expected to further safeguard the players from harm. Further actions against these banned betting websites are also expected to be taken in due course of time.
People unsure of which platforms are illegal can check the list here.