Illegal betting app Mahadev Book has been in the news of late. There have been many speculations that have made rounds across media recently. Names of big politicians, gangsters, and punters are said to be associated with the bust. In the same vein, investigating officers and politicians have opined their views on illegal betting activities being undertaken, especially in Chhattisgarh.
For the unversed, ED (Enforcement Directorate) raided multiple locations, including the residences of CM Bhupesh Baghel's close aides. One of CM's political advisors also got arrested at the hands of investigating authorities during the bust. Police officers like IPS Abhishek Pallav of Durg have been investigating actively since the very beginning.
Speaking to KP News, IPS Pallav said, "Police and other authorities are in talks with other countries where kingpins of Mahadev Book app Saurabh Chandrakar and Ravi Uppal are operating. An arrest may soon be made. However, there are no reports of their arrests currently."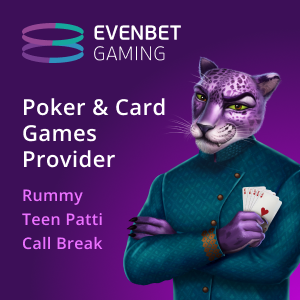 Pallav further spoke on Mahadev Book's initial busts. He added how Durg police gained the first big breakthrough in September 2021 before which arrests of small punters happened. He also revealed that Chandrakar and his partner Uppal have a countrywide illegal betting network.
'ED raids were a part of BJP's political agenda' – CM Bhupesh Baghel
Speaking of political influence, many personalities, especially in Chhattisgarh, have shared their views on the illegal betting network of the Mahadev Book app. Firstly, CM Bhupesh Baghel shared that the raids conducted at the premises of his aides were a result of political agenda of the BJP.
In a press conference, CM Baghel said, "You see, these ED raids are complete abuse of power by BJP's Central Govt. They do not care about arresting or catching the main operatives (Chandrakar and Uppal). If they are the masterminds behind the entire operation, why does the ED not go after them?"
Further, Chhattisgarh State Congress Committee President Sushil Anand Shukla also came forward to share his opinions. He alleged that the BJP Govt is involved in illegal betting activities of Mahadev Book app. He also said that if it were not involved, it would not provide protection to the chief operators.
As per Prabudha Janata, Shukla said, "In the entire country, only Chhattisgarh police is taking action against the criminals of Mahadev Book's organized gang. BJP people are directly or indirectly involved in this illegal act. If not, this is the first case in independent India when the Chhattisgarh police goes to Uttar Pradesh to catch criminals. To provide protection to the culprits, UP police registers a case of kidnapping against the Chhattisgarh Police."
BJP General Secy OP Chaudhary gives bold statement
Meanwhile, BJP's General Secretary OP Chaudhary also made some blunt statements regarding the illegal activities of Mahadev Book app. He revealed that underworld don Dawood Ibrahim is also a part of these operations. Chaudhary said that Saurabh Chandrakar and Ravi Uppal have some link with Dawood and there's a possibility of terrorist funding.
The names that have emerged in Mahadev Book's case so far are enough to prove the intensity of the crime. However, as further investigations and inquiries take place, the complete picture of the activity is expected to be made public soon.