Gaming and esports company JetSynthesys is now set to expand globally. With their latest partnership, JetSynthesys has now joined hands with Digital Hearts Holdings (DHH). The Japan-based listed company will help in bettering the efficiency of company's offerings.
With this, the companies will form a 50:50 joint venture in India, while DHH will also invest in the Japan division of JetSynthesys. The company aims to improve the quality of their services with help of DHH.
Based in Tokyo, the firm provides some essential services like debugging, game translation, and Linguistic Quality Assurance (LQA). The firm also focuses on game development support, marketing support, and customer support for global gaming companies.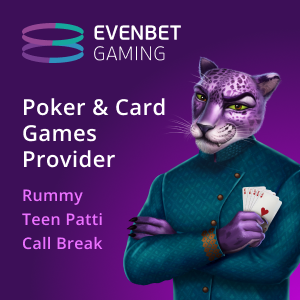 The partnership marks a milestone in fortifying our international presence, says JetSynthesys CEO Rajan Navani
Speaking to Moneycontrol, JetSynthesys CEO, Rajan Navani said, "Japan holds the position of being the third-largest gaming market globally, boasting the highest Average Revenue Per User (ARPU) worldwide. Our strategic partnership with Digital Hearts marks a crucial milestone in fortifying JetSynthesys' international presence."
"We intend to harness our collective sensibilities, in-depth understanding of the video games market, audience behaviour, and industry dynamics to create cutting-edge global titles," Navani further added.
DHH will invest $2 million for a 9.5% stake in the Japan division of JetSynthesys while also improving their current operations. The Japanese firm will also help the Pune-based company establish them a stronger foothold across different regions. In return, JetSynthesys Japan will help DHH's business development in Western countries.
Expressing his excitement, head of JetSynthesys Japan, Ryo Shima said, "Our sectoral expertise, individual proficiency, local knowledge, and extensive networks in our respective markets of origin will unlock new horizons for our organizations. Collaborative endeavours in game development, operations, talent management, and business growth are on the horizon."
Japan is a powerhouse when it comes to gaming and game development. India, on the other hand, is among the fastest emerging gaming markets. The country has also focused on game development front of late. This collaboration will speed up a lot of the process and is expected to bring innovative experiences to gamers worldwide.