Digital entertainment company, JetSynthesys, has partnered with venture accelerator firm Brinc. The firm will now be providing funding to startups and entrepreneurs in the gaming sector. Over 25 companies will get access to mentorship, resources, and financial support up to $200,000 as per the requirements.
JetSynthesys will be the main investor in Brinc's gaming accelerator. Additionally, it will also be providing experience in Go-To-Market strategies, marketing, capital networks. Further, talent acquisition, IP licensing, and digital community building will also be taken care of.
Startups focused on Immersive Gaming, Cross-Platform Gaming, Blockchain Gaming, Gaming as a Service (GaaS), Cloud Gaming, eSports, AI for Gaming, etc. will benefit most from this partnership.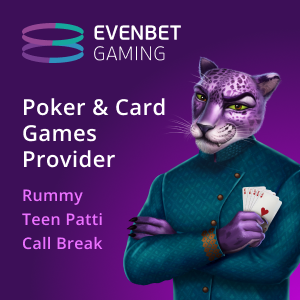 We're excited to work with Brinc, says CEO Rajan Navani
"We have always been passionate about backing small scale startups and entrepreneurs, especially in the gaming industry. We are excited to work with Brinc and discover promising business ventures in the gaming realm. The gaming industry is rife with opportunities, and our goal is to empower passionate entrepreneurs by providing them with the resources and mentorship they need to thrive. This collaboration is an additional stride towards our goal of enabling the global gaming sector to flourish. We look forward to working with the team at Brinc and meet some exceptional minds through the process," said Rajan Navani, CEO of JetSynthesys, as per StoryBoard18.
JetSynthesys also maintains a global presence, which will further benefit startups looking to expand internationally. It focuses mainly on game design, production, and live operations. The company consists of some of the most talented individuals across the board.
Just last year, the company announced former senior executive at Krafton India, Anuj Tandon as CEO of its gaming unit. Other global team members include Ryo Shima, Taiki Eda, James Cho, Dennis Sulivan, Hyunsu Bang, Anuj Mankar, Sharan Tulsiani, Sarang Nafdey, Sumant Kumar.
The company has also partnered with some of the biggest names in the gaming marker including Electronic Arts (EA), Square Enix, Bandai Namco, Sega, Konami, Take Two Interactive, Krafton and more.
Speaking on the partnership, managing director of Brinc India, Karan Keswani said, "We are extremely enthusiastic about our collaboration with JetSynthesys. Their proven track record in accelerating startups in the gaming sector will significantly contribute to the program's success. We believe that combining our strengths will lead to revolutionary solutions that will redefine the industry".