The Government of Karnataka is now set to introduce a new gaming policy. Information Technology and Bio-Technology minister Priyank Kharge revealed that the state is in works for the new policy.
With this, Kharge plans to make Karnataka as India's leader in animation and gaming sector. This will further inspire the other states to also develop policies to gain progress in the sector.
As per Moneycontrol, Kharge recently held a video conference with industry leaders and the gaming community. The event saw discussion on topics like skill development, gaming Policy, gaming accelerator and hosting Gaming Summit.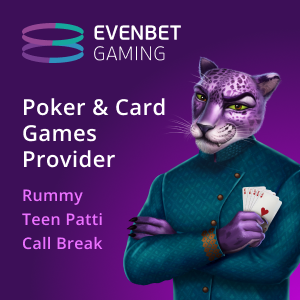 Recently , held a video conference with the gaming community and industry leaders for:
– Skill development
– Gaming Policy
– Gaming accelerator
– Gaming Summit in Bengaluru

Karnataka will be leading the way in animation & gaming sector for India. We will be soon having a… pic.twitter.com/JHN5ig5w38

— Priyank Kharge / ಪ್ರಿಯಾಂಕ್ ಖರ್ಗೆ (@PriyankKharge) September 30, 2023
Karnataka is home to some of the biggest online skill-gaming companies like Gameskraft and Mobile Premier League. Kharge also discussed the matter with Consulate General of France Thierry Berthelot to further strengthen animation and gaming sector among others.
The budding AVGC sector in India
Gaming is considered as the fastest growing market in India. However, the recent GST implication has put a brake on the progress. This is because online RMG firms are now taxed at 28% on full face value.
The decision was taken with a near unanimous vote at the 50th meeting of the GST council. However, Karnataka seems to have an internal conflict on the matter, and thus, failed to notify the same in its recently concluded assembly session.
States are now bringing the new bill into effect either by passing it in the legislative assembly or through an ordinance. Karnataka also recently announced an ordinance amending the Karnataka Goods and Services Tax Act.
Revenue minister Krishna Byre Gowda was in full support of the new GST regime and even called it "eminently justified". Kharge, however, criticized the decision, claiming that it will hinder the country's aim to become a trillion dollar economy.