During a bust, four people were arrested by the police on Saturday from an illicit store near the Baguiati Auto Stand in Kolkata for void gambling. The arrested individuals were identified as Gourab Bhattacharya (store owner, aka Bunty), Sanjay Das, Rabi Poddar, and Swarup Das.
The police seized CPUs, monitors, printer, and cash from the site. The police arrested the gamblers in accordance with the Indian Penal Code (IPC) section 294 A and section 3/4 of the West Bengal Gambling and Prize Competition Act.
Despite closing down several gambling dens, Baguiati cops have come across several more that are sprouting faster than the closure rate of the police.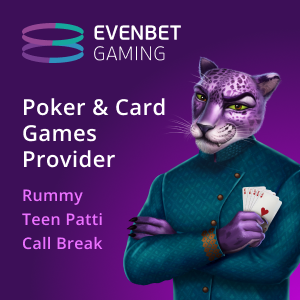 These gambling dens provide a variety of illicit gambling activities, including satta, online lotteries, Kolkata fatafat games on WhatsApp, and illegal lottery games that are sometimes even conducted behind shacks selling government lottery tickets.
According to Times of India, a senior member of the detective division of the Bidhannagar Commissionerate said that, in the past six months, the police have made arrests and seized significant sums of cash along with other items from the area of the Baguiati Auto Stand.
"There has been a sudden increase in gambling dens over the last few months, but we are constantly raiding and prosecuting them, acting on source information," the officer quoted.
Illegal gambling and betting activities have increased throughout the country these days despite several crackdowns. Recently, in Delhi, 16 people were arrested during a raid in Dakshinpuri and raided the area. The police seized over INR 63,000 in cash during the raid.
Meanwhile, six more were booked in Assam during a similar raid at the Digboi Kalibari Housing region of the Tinsukia District. The police seized 2 two-wheeler, INR 30,320, and four mobile handsets during the bust on Friday, February 24.