Puneet Kumar, alias Lord Puneet Superstar, was recently seen promoting banned and illegal betting website Lotus365 in a recent reel. The popular social media influencer has become a thing in the pop culture and has garnered millions of followers through the meme community. Recently, he also featured in reality show Big Boss OTT season 2, after which his popularity bolstered to mass audience.
Taking advantage of his popularity, Lotus365 collaborated with the digital entertainer, and promoted their illegal platform to his followers. It is noteworthy to mention that Puneet had around 300k followers on his Instagram account until he featured in Big Boss, and now his followers count as on June 23 has breached 1.6 million, thereby indicating a 5x increase in his following.
Puneet's image in the eyes of his followers is very clean, as he distributes food to the poor and needy with whatever the income he generates through his social media. Recently, he even purchased a car to distribute food and continue to perform charity. But with him promoting Lotus365, many of his fans and followers may fall prey to the platform and get involved in the addictive habit of betting, which is a criminally punishable offence in India.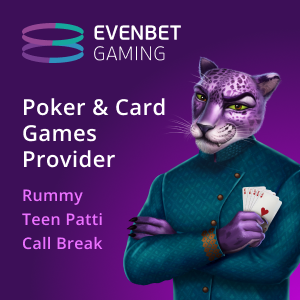 Lotus365 on a roll with celebrity collaboration
It is not the first time that the banned betting website has collaborated with a popular social media influencer or celebrity for the endorsement of its illegitimate platform. In fact, recently, popular Bollywood star Suniel Shetty also promoted the platform. Musicians MC Stan, Millind Gaba, Jassie Gill, actor Nawazuddin Siddiqui, Urvashi Rautela, to name just a few, are in the list of celebrities who have actively promoted Lotus365.
While the Central Consumer Protection Authority (CCPA) and Ministry of Information and Broadcasting have clearly sent notices to countless public figures and indicated a fine of Rs 50 lakh for celebrities promoting such sites, it remains to be seen if celebrities will stop putting their followers under bad influence for earning hefty sum of monies.