Moving the investigation on Mahadev Book illegal betting app forward, the Enforcement Directorate (ED) has now raided the premises of Deepak Savlani, an individual suspected with links to Mahadev Book mastermind Saurabh Chandrakar.
It is believed that Deepak was an alleged partner of Saurabh Chandrakar's 'Juice Factory'. Savlani is also said to have links with Chandrakar's illegal betting network. The ED is also interrogating Satnaam Singh, another suspect in the betting racket.
ED also conducted searches on premises of four more individuals for having similar connections with Mahadev Book.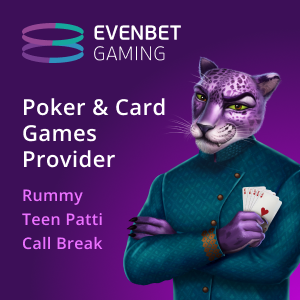 As per Raj Express, the four suspects include Suresh Kukreja, Bharat Ravani, Vikas Batra and Girish Savlani. On basis of current investigations, the ED took action and is searching their home and office premises since Monday morning.
Mahadev Book is considered the biggest illegal betting network operating in India. Chandrakar and his partner-in-crime Ravi Uppal are operating Mahadev Book from Dubai. Authorities estimate the total amount of the entire network to be more than Rs 5,000 crore. Furthermore, over 60 apps has been identified to be working under Mahadev Book.
One of them include Kheloyar being operated in Pakistan under Dawood Ibrahim's brother Mushtaqeem Ibrahim Kaskar in partnership with Chandrakar. The app is also promoted by many popular celebrities several times in India.
Mahadev Book operations turn into political debates
Due to the ongoing controversy, the Chhattisgarh government is also under criticism for not taking actions against the illegal betting network. CM Bhupesh Baghel's political advisor, Vikas Verma, was also investigated by the ED for suspected connections with Mahadev Book operatives. However, no solid evidences could be found against Verma, and he was freed.
The state government, on the contrary, has accused the centre of not banning the app. CM Baghel also accused that centre's decision has led to a juice seller running the biggest betting network. He also alleged that only with centre's support, he has been able to spend more than Rs 200 crore on his lavish wedding ceremony.