The Enforcement Directorate's (ED) investigation into the Mahadev Book illegal betting app has unearthed that over 60 illegal betting applications are part of the Mahadev Book network and they are still operating normally during the ongoing cricket World Cup when fans are even more interested to play along.
The subsidiaries include some of the most infamous illegal betting platforms like Lotus365, FairPlay, Reddy Anna, Laser Book, Tiger Exchange, BetBook247, and Gold36S.
The entire network is operated from Dubai by Saurabh Chandrakar and Ravi Uppal with top ranking operatives getting trained there and sent back to India to manage and expand locally.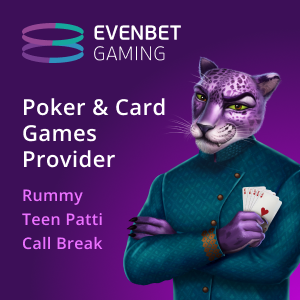 It was found that people who contacted these operators received login IDs through WhatsApp for Rs 100, Mid Day reported.
Promotions of these illegal offshore betting platforms are done through celebrities on social media which potentially lures in a large number of users. They provide several enticing offers to players as well such as percentage-based bonuses on deposit amounts.
In April this year, Bollywood actors Nawazuddin Siddiqui and Urvashi Rautela received notices by the Central Consumer Protection Authority (CCPA) for promoting Lotus365 and were warned not to do so.
A list of all 34 celebrities, who are under the ED scanner for being associated with Mahadev Book, came to light recently. It includes top-tier Bollywood actors like Tiger Shroff, Sanjay Dutt, Suniel Shetty, Sonakshi Sinha and many more.
The ED clarified that it cannot intervene when it comes to stopping illegal betting activities in the first place as its task is to investigate the money laundering aspects only. Any form of intervention is to be done by the local law enforcement agencies initially.
Speaking on the matter, an official from Mumbai Police said, "We have been diligently working, and several arrests have been made during matches where people engage in online betting. However, these websites and apps are operated from foreign locations, making it challenging to trace their servers."
"While we have requested the blocking of various gambling sites, the substantial financial interests involved drive promoters to create new apps within days, allowing them to persist in their operations," the official added.