In its recently filed prosecution complaint (PC) which is equivalent of a chargesheet, the Enforcement Directorate (ED) has claimed that Mahadev Book masterminds earn around Rs 450 crore every month through illegal betting on their network of online betting apps. Furthermore, a substantial amount is then invested in the Indian stock market through the Foreign Portfolio Investment (FPI) route.
The PC also mentions that the ED has summoned the promoters Saurabh Chandrakar and Ravi Uppal on multiple occasions, but to no avail. The ED also wrote to the CBI on the matter to issue a Red Corner Notice against both the individuals.
The PC reveals that Chandrakar and Uppal have also acquired the citizenship of Vanuatu, a small island country in the South Pacific Ocean. The relations between India and the Republic of Vanuatu are friendly, but there is no information if there is any treaty between them which would allow the duo to be booked.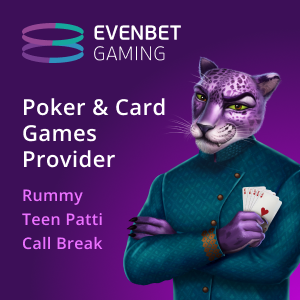 "Sourabh Chandrakar and Ravi Uppal were not honoring the summons issued to them and were deliberately evading the investigation. Accordingly, an application was filed by the directorate before the Special Court (PMLA), Raipur, to issue open-ended non-bailable warrants against the two," the PC read, as per The Economic Times.
Another name mentioned in the PC is of Vikash Chhaparia who is accused of conducting all hawala transactions for Mahadev Book along with his associates Govind Kedia and Amit Saraogi.
"Accordingly, cash derivatives and other security holdings valued at Rs 236.3 crore of M/s Perfect Plan Investments LLP, M/s Exim General Trading FZCO and M/s Techpro IT Solutions LC were frozen ws/ 17 (IA) of PMLA, 2002 under the reasonable belief that these funds are originating out of coffers of Mahadev Online Book," the PC added.
Mahadev Book is a network of over 60 other illegal betting applications. It works with its agents on a 70-30 profit ratio. These illegal betting apps utilize the Mahadev Book network and the profit share is transferred to Dubai headquarters through hawala channels.