After recent names emerging in the Mahadev Book illegal betting case, more celebrity names may be added to the Enforcement Directorate's investigation list. This has happened after a new video of Mahadev Book-organized Thailand party surfaced on the internet. Many Bolly celebs were spotted at the party, as seen in the video.
The video is allegedly from the after-wedding party of Mahadev Book mastermind Saurabh Chandrakar. Many celebrities and social media influencers were spotted attending the party, including Bigg Boss contestant Manisha Rani.
As per Hindustan, the Mahadev Book app has garnered close to one crore users within months of its launch. The app also saw huge amount of bets taking place, especially during the Indian Premier League (IPL).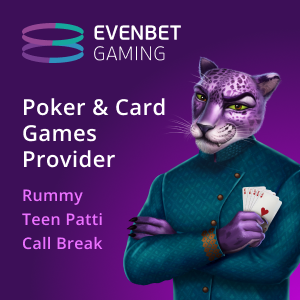 Chandrakar got married in February this year with an estimated spending of Rs 200 crore for the ceremony. Out of this, Rs 112 crore were provided to an event management firm through hawala channels for the wedding preparations.
Currently, ED has listed 34 celebrities who will be questioned for promoting Mahadev Book and its subsidiaries. Using these celebrity promotions, the operators lure in people to make illegal bets.
These celebrities were paid from the money duped from their fans through various hawala channels. Several of these celebrities have already been notified with a summon. Some have already made an appearance in front of ED officials.
ED looking to bust the illegal betting racket
ED has also led multiple raids across Kolkata, Bhopal, and Mumbai and booked numerous individuals with crores of assets. The other illegal betting platform working under Mahadev Book's network were also found to be working on a 70-30 profit-sharing between agents and operators.
The entire operation is being run from Dubai, where Chandrakar and his partner in crime Ravi Uppal are hiding. Officials estimate the entire transaction across the illegal betting network to be more than Rs 5,000 crore.
Despite the extensive investigation on the matter, the illegal app and its subsidiaries are still being operated and taking illegal bets on currently ongoing cricket world cup matches.