With the Enforcement Directorate (ED) and other government departments on their trail, Mahadev Book promoters have shifted most of their business with complete rebranding to a new platform named Mahakal Online Book.
Mahakal is a synonym of Mahadev (Hindu deity, Lord Shiva). It seems the illegal betting network promoters have special preference or affinity for Him. It has been learnt that the promoters have shifted around 80% of their business to Mahakal Online Book now.
Since the majority of the focus of government authorities is on taking down Mahadev Book website, apps and adverts, the new alternative is working silently in the background, seemingly gaining attention and possibly users, too.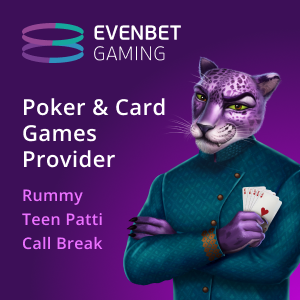 How do we know Mahakal Online Book is the new Mahadev Book?
The Mahakal Online Book website is flaunting huge banner ads of Mahadev Book as can be seen in the images below.
Moreover, several ads also feature images of Indian cricketers without their permission for promotion, fooling people into thinking that the website is legitimate and endorsed by cricketers. There are also promotional ads of its subsidiary illegal betting platforms including Bossexch9, Goexch, Lotusbook247, and many more.
The rebranded illegal betting network Mahakal Online Book also claims to be the number one bookmaker in the market and tries to lure in people with deposit bonus. There is no doubt that Mahadev Book masterminds Saurabh Chandrakar and Ravi Uppal are now trying to control further damage to their operations in the country.
The ED and others have made substantial progress in their investigations, recently seizing over Rs 5 crore that were being moved through the hawala network to allegedly fund the upcoming Chhattisgarh election campaign for a political party. The state is considered as the hub of Mahadev Book operations in India with the masterminds operating from Dubai.