Maharashtra Cyber ​​Cell has now summoned popular rapper Badshah regarding his links with offshore illegal betting app fairplay. The app is under investigation for allegedly illegally streaming Indian Premier League (IPL).
As per Viacom18's request, The Cyber ​​Cell has filed a copyright case against Fairplay. Notably, Badshah is a brand ambassador for fairplay and appeared in various advertisements for them.
Not only Badshah, but 40 others were also spotted promoting illegal site on social media during the IPL. Fairplay will also be facing a case against digital piracy of Viacom18's Intellectual Property Rights (IPR).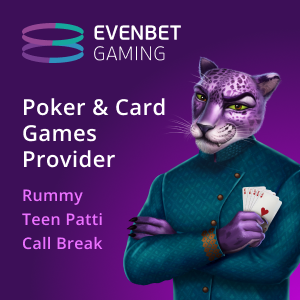 Stars like Sanjay Dutt and Jacqueline Fernandez are among popular faces who have promoted Fairplay on multiple occasions. Now alongside Badshah, the police may also summon these Bollywood actors for promoting the illegal platform.
Fairplay is also associated with Mahadev Book, the biggest illegal betting network in India, under which several apps operate. Notably, Mahadev Book's network is being run by Saurabh Chandrakar and Ravi Uppal, as per Business Today.
Betting brands portraying themselves as legal
Betting or gambling is currently an illegal activity in India. Despite that, fairplay has timely advertised itself as a legal site through celebrity advertisements on social media and through surrogate brands.
What's more shocking is that the Ministry of Information and Broadcasting has released multiple advisories warning all media outlets, OTT & cable TV service provides and celebrities to not promote or air these advertisements. However, all these advisories have gone in vain, as brands are abusing law to advertise themselves.
These ads are quite harmful to people as celebrities have a greater sense of influence that leads them to eventually lose money. This money is then transferred outside India through hawala channels that leads to huge economic harm in the long run.