Tamil Nadu
Police in Sathuvachari received a tip-off that a person was hosting a gambling party in the nearby village of Vellore. Acting on the information, Sub-Inspector Kannan and the police sent an investigation part to the area.
Six people were discovered to be gambling at the time at the base of the hill behind the Perumukai drinking water tank. All six have been arrested, the money used to gamble and playing cards were seized by the police.
With gambling and related crimes not being uncommon in the state, there has been an added pressure on the state governor RN Ravi to give his assent to the Online Gambling Ban Bill.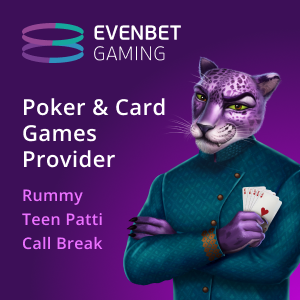 Uttarakhand
Elsewhere in Uttarakhand, 15 people were arrested taking part in illegal betting and gambling. The police recovered more than INR 5 lakh along with two decks of playing cards from the hotel room they booked to gamble.
Speaking on the arrest, CO Bhupendra Singh Bhandari said that the police had received information on Saturday night that a major gambling activity taking place at the Maharaj Hotel in Doraha. Based on this information, the team assembled under the direction of SSI Vikram Dhami conducted a raid at the location.
The arrested individuals were identified as Rohit Arya, Sohan Lal, Shubham, Virendra Singh Bora, Asif, Dilshad, Nikhil, Zakir, Alok, Babu, Majid, Usman alias Arsi, Jalish, Yusuf, and Jitendra Kumar. The police have arrested all individuals and filed a case under appropriate sections.
Gujarat
Gujarat has been already dealing with gamblers in recent days, with police uncovering a huge online betting racket linked to Mahadev Book betting app.
The latest case comes from Vadodara, where several gambling activities and groups of gamblers were reported in front of the Gorwa Dashama shrine, according to Gorwa Police.
In a follow-up raid after multiple reports, the police squad arrested five gamblers. They were identified as Kuran Shanabhai Pandya, Hasan Isubbhai Paj, Mukesh Sureshbhai Vasava, Ramesh Dilubhai Dantani and Vijay Kantibhai Dantani. The police also seized INR 11,270 from the gamblers.