During the anticipatory bail hearing at the Nagpur bench of the Bombay High Court, police officer Shubhangi Deshmukh, who is currently investigating the Anant Jain alias Sontu Gondia case involving a fraud of Rs 58 crore, argued that the suspect had travelled to Dubai thrice.
It is believed that Sontu was the local coordinator of illegal betting platforms that are being operated from Dubai. Deshmukh opposed the granting of bail to Sontu, revealing that he had provided details of 12 bank accounts to the victim, Vikrant Agrawal, to transfer money for gambling use.
"One account holder or bank agent said he had no clue who had opened that account online in his name, and another from Gujarat admitted having allowed Sontu to open the account against some monthly payment," Deshmukh said as per The Times of India.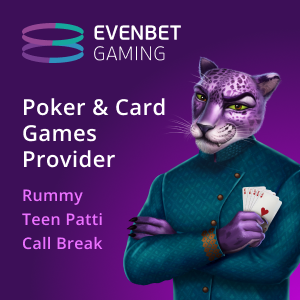 She further revealed that Sontu used to lure victims in with the prospect of substantial gains. These illegal betting apps, however, are already programmed in a way that the users would ultimately lose.
Counsel Shreerang Bhandarkar, who was also present during the hearing, explained how the illegal betting proceeds were being transferred to other countries and how they might be utilised.
"It cannot be ruled out that such proceeds of crime are being used in nefarious and dangerous activities, including terrorism, with places like Dubai coming to fore," Bhandarkar said.
Defending Sontu, counsel Devendra Chauhan claimed that the police were not probing the source of Vikrant Agrawal's income. He had put in Rs 78 crore into gambling activities and had debts amounting to Rs 18 crore. In fact, he had even defaulted on repayment of the same. Defence Counsel Chauhan stressed that it was important to know about how Agrawal possessed such a huge amount of money.
On the topic of Sontu travelling to Dubai, Chauhan claimed that it cannot amount to criminal culpability and offered to hand over Sontu's phone without an arrest.
After hearing both sides, Justice MW Chandwani concluded the session. The verdict will be delivered on September 26. Till then Sontu is required to appear at a police station on alternate days.