Absolute Sports, the parent company of Sportskeeda and one of the major players of sports news and analysis, announced today that it has signed definitive agreements, subject to closing conditions, to acquire a 73.27% stake in Pro Football Network LLC (PFN), a popular news portal for NFL and college football in US.
This is Absolute Sports' first acquisition in the US sports media market as it looks to bolster its existing user base and offerings in the US. The all-cash transaction includes acquisition of 73.3% stake for US$1.82 million (Rs 16 crores) through primary infusion of capital and secondary stock purchases. In CY22, PFN had revenues of US $2.1 million (Rs 17.5 crores). Absolute Sports will use its cash reserves to fund the transaction.
With more than an average of five million monthly active users (MAU), Pro Football Network is widely recognized as an authoritative voice on NFL and is ranked third amongst the top NFL focused media sites in the US (SimilarWeb Rankings, January 2023). Sportskeeda believes that PFN's coverage of the NFL will add value to Absolute Sports' existing portfolio of sports media brands and the acquisition will help both companies derive synergistic value, enabling extended coverage from the US.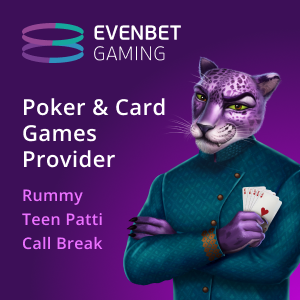 "We are delighted to welcome Pro Football Network as the newest member of the Absolute Sports family. This marks the beginning of our journey to create a comprehensive portfolio of sports media brands. Our flagship brand, Sportskeeda, has achieved phenomenal success, with an increase from 15 million MAUs in 2019 to over 76 million in 2023, all while maintaining highly profitable operations. With this acquisition, we are happy that we have kick-started our M&A growth engine," said Ajay Pratap Singh, CEO of Absolute Sports.
"We are confident that this will create massive value for our audiences and stakeholders alike, and we look forward to pursuing multiple acquisitions in the near future to further strengthen our position in the sports media landscape," added Singh.
Commenting on the acquisition, Nitish Mittersain, CEO and Joint MD of Nazara Technologies said, "The PFN acquisition kickstarts an inorganic growth strategy in addition to the rapid organic growth in revenues and profitability that the company has been delivering. Looking forward to the next set of exciting products and content the team will bring to sports fans all over the world"
"This is a huge day for Pro Football Network. For quite some time, we were looking for the perfect partner and Absolute Sports is just that," said Matt Cannata, Founder and CEO of Pro Football Network.
"Their strategic investment and the resources they will provide us will supercharge Pro Football Network to levels beyond one's imagination and allow us to compete with the biggest brands in the sports media landscape," added Cannata.