Gaming and sports media platform, Nazara Technologies, has clarified its current standing during the Silicon Valley Bank (SVB) collapse in a regulatory filing released on March 12, 2023. The firm holds around Rs 64 crore in cash from its two step-down subsidiaries in SVB.
In an official release, the company stated, "We wish to inform you that two of Nazara Technologies Limited's (Nazara) step-down subsidiaries Kiddopia Inc and Mediawrkz Inc hold cash balances at Silicon Valley Bank (SVB), which is currently under the receivership of the Federal Deposit Insurance Corporation (FDIC). The balances held at SVB by Kiddopia Inc. And Mediawrkz Inc cumulatively account for USD 7.75 million (Rs 64 crore)."
Back in 2020, Nazara announced a complete acquisition of Paper Boat Apps. Nazara owns 51.5% shares of Paper Boat Apps, which created Kiddopia, a learning-based gaming app designed for children that aims to help them build the basic foundation of math, science and problem-solving.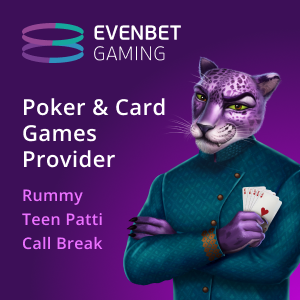 Mediawrkz, a software development and web design organization, is a Datawrkz Business Solutions Private Limited digital advertising company, with Nazara Tech owning 33% of the shares.
Apart from these two, Nazara also has other subsidiaries like Nodwin Gaming, Paper Boat Apps, WildWorks, Nextwave Multimedia, SportsKeeda, Halaplay, Qunami and Nazara Digital.
Regarding two step-down subsidiaries, Nazara said, "Regardless of the outcome and timing, both subsidiaries continue to be well capitalized and are generating positive cash flows along with profitability. Therefore, we expect no impact on their day-to-day operations, business performance and growth plans due to the SVB event."
Nazara Group, which consists of Nazara Technologies and its subsidiaries, was reassured that they had maintained healthy cash reserves and equivalents of over Rs 600 crore, excluding the funds impacted by the SVB collapse.
The claims also seem pretty accurate as in the past few months, the company have reported an increase in year-on-year (YoY) revenue growth by up to 80% and a 22% increase in profit after tax (PAT) for the April to December period of FY23. The company also aims to maintain similar levels (around 70-74%) for FY24.
Further, the company clarified that it would keep all the stakeholders and the public updated on further developments regarding the case above.
The SVB collapse is the most extensive banking failure since the 2008 financial crisis. The Federal Deposit Insurance Corp. (FDIC) has taken over the SVB client deposits and established a new bank, the National Bank of Santa Clara.
The National Bank of Santa Clara set commences its operation starting today (March 13, 2023). The FDIC will issue an advance dividend to depositors within the next week, with future payments coming as asset sales occur.