The India Game Developers Conference (IGDC) is set to kick-off on November 2 at Hyderabad International Convention Centre (HICC), Hyderabad. Game developers from across the globe will be attending what organizers term as South Asia's biggest developer conference.
Over 4000 attendees including 150 speakers will be present. The event will feature over 100 sessions comprising nine parallel sessions, solo talks, workshops and round tables.
The sessions will delve into AI, Web3, art and design, technology, production while also talking about career opportunities in the industry. Big tech companies like Unreal, Unity, Google and others will also be a part of a special session.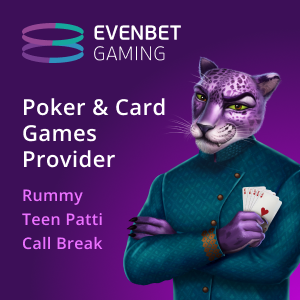 The 14th edition of IGDC last year saw over 4000 visitors who shared their expertise and knowledge with the audience. This year is expected to see significant growth especially when India is shaping up to be one of the fastest growing gaming markets in the world.
Here's a quick rundown of key panel discussions and presentations scheduled for IGDC 2023 –
The first panel discussion on Day 1 will be on "What makes some games great? An analysis of iconic games v/s their forgotten competition. What lessons can be learned?". The panel will feature Mike Fischer from the University of Southern California; Mark Stanley, Games for Change and Dave Yonamine from MobilityWare.
Later on, Vivek Ramachandran of Matrix Partners will share insights on "Building a VC Backable Gaming Business from India" followed by another panel discussion on "Building from India to the World" and "The India Gaming Market Status Quo".
Day 2 will start with Amit Khanduja from Reliance Games speaking on "Playing for the Planet: How Video Games Can Deliver for People and The Environment" followed by the first panel discussion of the day on "Predictions 2024" featuring Sean (Hyunil) Sohn, KRAFTON India; Kadri Harma, Sisu Ventures; Jeff Strain, Prytania Media/ Dawon Games; Justin Swart, BITKRAFT Ventures and Saumya Singh Rathore from Winzo.
Abhishek Malpani from Funcel will then talk about "Making a hit game in these uncertain times" which will be followed by the next panel discussion on "Player Compensation: A Market Correction?" headed by Manoj Kasyap, VLT Esports; Akhil Kavuturu, Marcos Gaming; Rohit Jagasia, Revenant Esports; and Parth Chadha, Stan.
Day 3 will comprise a panel discussion on "India's obsession with Shooters. What's the fad about?". The speakers include Mayur Bhimjiyani, Hypernova Interactive; Jwalant Gangwar, Super Gaming; Shantanu Tonpe, Uniplay Digital; and Ojas Vipat, Mayhem Studios.
Following this, there will be a small presentation on "Is AI going to take your jobs?" by Taewon Yun from Super Evil Megacorp and Mark Stanley from Games for Change. The final panel discussion will be the "Rise of Grassroot Esports in India" by Kunwarbir Singh from Lenovo India; Biren Sharma, Esports Caster; and Aviroop Mandal from Futuresmith.