On Wednesday, November 08, Nazara Tech disclosed its quarterly results for the second quarter of financial year 2023-24. As per the Q2 results, the profit of the company has increased from Rs 15.77 crore in Q2FY23 to Rs 24.2 crore. Furthermore, the firm saw a 12.7% increase in its year-on-year revenue, which stood at Rs 297.2 crore.
The listed gaming and esports firm also accounted for good segment-wise performance for the said period. The esports vertical had revenue standing at Rs 172 crore, while contributing 58% in consolidated revenue. The revenue went up from Rs 136.6 crore in corresponding quarter in FY23 to Rs 172 crore in the latest results.
Nazara Tech's founder Nitish Mittersain came forward to speak on the occasion of the results. He said that the company is seeking to acquire in opportunities, if any. He further said that the company is eyeing growth in the upcoming times.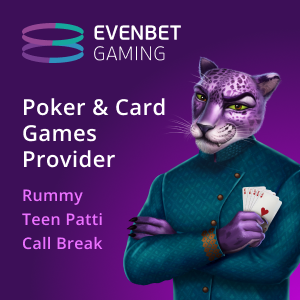 "Our strategic focus remains strong as we lay a robust foundation not only for the remainder of FY24 but also for FY25. With a consolidated cash position around Rs 1,300 crore, Nazara is exceptionally well-positioned to seize acquisition opportunities and expedite our growth in the years ahead," said Nitish Mittersain according to Moneycontrol.
Nazara Tech's segment-wise distribution
Nazara Tech's gaming segment also had a decent contribution of 35.1% to the consolidated revenue. Comparing the gaming revenue with Q2FY23's Rs 91.67 crore, the Q2FY24 reported a 14% increase to Rs 104.3 crore.
NODWIN Gaming, Nazara Tech's subsidiary also saw a 20% upside in revenue. The revenue for the Q2 remained at Rs 125.4 crore. Another subsidiary and sports media firm, Sportskeeda, saw its revenue soar 47% to Rs 41.4 crore.
Recently, Zerodha co-founder Nikhil Kamath and SBI Mutual Fund made a combined investment of more than Rs 500 crore in Nazara Tech. Around the time of receiving the funding, the company also revealed its plans to launch games across different categories. These categories include web3, virtual reality, and PC gaming.