The ODI cricket world cup 2023 is just around the corner. However, unlike past events, online gaming companies might refrain from spending too much on ads during the event. This is due to recent increased in the GST rate for online real money gaming companies, which took a toll on revenue for the industry startups.
Fantasy gaming platforms were major advertisers, especially during any cricketing event in India. During the recently concluded IPL 2023 season, fantasy sports companies were the leading advertisers for the first half.
Recent report also revealed that the top 15 fantasy and RMG firms in India spent over Rs 5,000 crore on ads during FY22. Big firms like Dream11 and MPL spent over 80% more than FY21, as per Economic Times.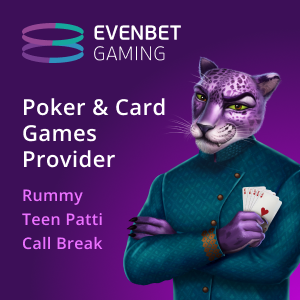 Speaking of Dream11, it is now the title sponsor of the Indian national cricket team. In fact, the partnership came just before the announcement. Despite all that, the GST council announced new tax rates in its 50th meeting on July 11. This did come as a heavy blow to the industry.
The government, despite numerous pleas, decided to keep the GST rate at 28% on full face value for the online gaming startups. Many opined that this step pushed government's plans for a trillion dollar digital economy further back.
The increase in GST rate will also result in several job losses and shout down of smaller gaming startups as per the online gaming industry. Furthermore, the already established gaming startups will also see lower revenue.
However, the council decided that the rate will be charged on the initial deposit. Furthermore, the tax rates will be subject to a re-assessment six months after implementation.
Not just companies, broadcasters also face hard times
With JioCinema recently purchasing rights to stream India's home games, its rival Disney+ Hotstar has also stepped up their game and announced free stream for the upcoming ICC cricket world cup. With the possibility of less spending from online gaming companies on advertisement, the streaming platforms may also face diminishing returns.