The Pakistan government has begun a crackdown on over 150 illegal betting surrogate brands after their years of operations which have presumably caused billions in losses to the nation's economy.
Minister for Information and Broadcasting Murtaza Solangi revealed that all government institutions, including the military, are working together to eliminate the illegal betting firms.
Notably, gambling is strictly prohibited in Islam and thus banned across Pakistan. Solangi emphasized that these companies, with their growing presence, are trying to normalise gambling and betting practices and laundering the proceeds of crime abroad.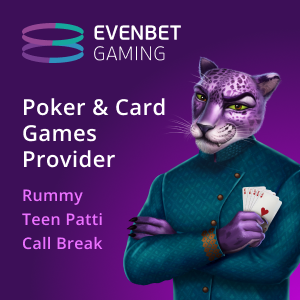 Just like in India, many of these illegal betting surrogate companies focus on promoting themselves through cricket as it is the most popular game. For example, the Pakistan Super League 2023 edition had a number of such brands as sponsors of four teams. Moreover, even the Pakistan Cricket Board has had an illegal betting surrogate brand as the title sponsor for a bilateral series against New Zealand.
A government official told The News that these illegal betting firms are being operated from India and the revenue generated is transferred there. Incidentally, several of the illegal betting platforms that operate in India operate in Pakistan, too.
The Ministry of Information and Broadcasting issued a notification on September 25 titled "Zero Tolerance for Surrogate Companies" asking the Pakistan Cricket Board, Pakistan Super League, its franchises, club cricket, private leagues, TV channels, radio broadcasters, internet platforms, newspapers, magazines and others to refrain from signing deals with illegal betting surrogate brands and terminate existing ones.
The notification further stated that the illegal betting firms are trying to bring corruption into various sports and transfer untaxed money out of Pakistan in dollars.