The eighth edition of the Pakistan Super League (PSL), the franchise-based T20 domestic tournament, got underway on February 13. The six-team tournament, representing major cities in Pakistan, has come under scrutiny for having surrogate websites of illegal offshore betting companies as sponsors of some of the teams.
Gambling and betting of any sort is illegal in Pakistan. According to the Prevention of Gambling Act, 1977 – which is based on the Public Gambling Act, 1867 from the British era – citizens are not allowed to participate in gambling or any other related activities. However, it is also to be noted that as per Sec 11 of the Act gambling is allowed in licensed "tourist complexes" to which only foreigners are permitted.
Despite all kinds of gambling and betting being prohibited for Pakistani citizens, illegal offshore betting platforms are leveraging the domestic T20 league to promote themselves. Meanwhile, some of these surrogate websites have sponsored PSL teams in the previous editions of the tournament as well.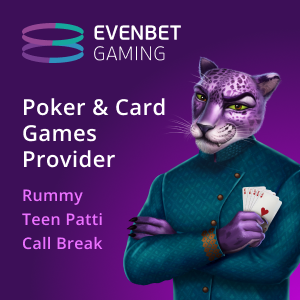 Surrogate brands such as Wolf777News, 1xBAT, BJ Sports and MelBat are the sponsors of some of the teams participating in the tournament.
Quetta Gladiators, owned by Nadeem Omar, have teamed up with MCW Sports which is a surrogate website for CasinoMWC, an online casino and sports betting website. The team has also partnered with BJ Sports, a surrogate website for Baji Casino, which operates from Curaçao. It appears that both companies are linked as they promote each other on their websites.
Salman Iqbal-owned Karachi Kings have joined hands with 1xBAT, also known as 1xBET, which is a Cyprus-based online gambling company. Interestingly, the company was declared bankrupt by the Dutch Supreme Court in January but is still operating in several countries.
Multan Sultans, a team owned by Alamgir Khan Tareenis, is promoting Wolf777News. Wolf777 is an online casino website providing live casino services and using Wolf777News as a surrogate website.
Lahore Qalandars, owned by Fawad Rana, is promoting Melbat on the back of their jerseys. Melbat is a subsidiary of Melbet, an online betting company which is based in Curaçao. Melbet operates through a website and mobile application.
Incidentally, the Pakistan Cricket Board (PCB) has also been associated with a surrogate website, DafaNews, for international matches in the country in the past. DafaNews is a subsidiary of one of the most notorious offshore betting websites, DafaBet. The company operates from Makati, Philippines.
Recently, former Test captain for Pakistan, Rashid Latif, criticized the PCB for allegedly enabling franchises to sign surrogate advertising contracts with well-known sports betting and gambling websites.
"This year betting advertisement has become more prominent and no one really cares because everyone is looking to earn from the PSL. It is also happening in international cricket and other leagues," said an executive of a well-known advertising firm in Pakistan as per a PTI release.
Meanwhile, these surrogate websites of illegal offshore gambling companies are also promoting themselves in other countries including India. Recently, the Ministry of Electronics and Information Technology (MeitY) blocked the domains of some of the most notorious offshore gambling websites.
Betway, Dafabet, Lotus365 and 1xBet were some of the prominent illegal offshore betting websites banned by Meity. While the Indian government had blocked the domains of these companies earlier as well, they made comebacks using different domains, thus bypassing the restrictions.