Illegal betting websites Lotus365, Fairplay, Betway and others are featured in full-page advertisements by several newspapers despite the government announcing a ban on the website and any related advertisements in February.
The rampant advertisements on several print and social media have led people to question the government on how these advertisements are still allowed and the celebrities that promoted the betting website.
G2G previously covered how these illegal websites still promote themselves as the first legally licensed and certified betting companies, using celebrities and influencer promotional films to dupe people. These celebrity promotions arguably have more influence over the people and entice them to try these illegal betting websites.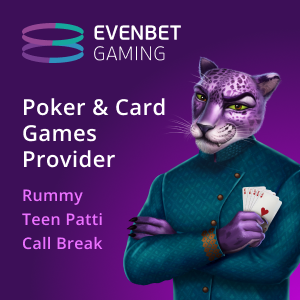 The Ministry of Electronics and Information Technology (MeitY) banned over 150 domains related to illegal offshore betting platforms. These included some of the most notorious betting websites like Lotus365, Dafabet, Betway and Fairplay along with many more.
Lotus365 banned in india but still youtuber reelers and not only that bollywood celebrities and cricketers are promoting this app even it's banned in india. Inki himmat dekho paper m v ads chla rhe hai app store and play store pe to available v nhi h @GyanTherapy @MadanGaikwad14 pic.twitter.com/PpW0RwYWQ2

— Raj Aryan (@RajAryan_1) March 29, 2023
just last month the govt banned gambling websites like Lotus365, why are there front page ads in the newspaper.@Divya_Bhaskar @MIB_In @nsitharaman @GujaratPolice pic.twitter.com/AB57vB5mhc

— YSmusic (@yatsmusical) March 31, 2023
Lotus 365 ban form govt. But still these actor and newspaper allow to represent and publish these kind of ad
I see this ad 7 days non stop 💀💀 pic.twitter.com/QPwttjLafP

— Lucifer (@Lucifer26781390) April 1, 2023
What sort of loophole are sites like Lotus365, Khilaadi etc using. Gambling sites are illegal in India right?

— Mihir (@mihirmodi) April 2, 2023
@GoI_MeitY i think lotus 365 is banned in india why @JagranNews promoting it? #onlinebettingapps #bannedapps pic.twitter.com/VwybGt3AxJ

— Ayushmaan Patel (@PatelAyushmaan) March 28, 2023
I think lotus365 tho ban ho gaya tha na😕 @NeonMan_01 @neuzboy pic.twitter.com/Vw5TU2XnoJ

— Prince Pandey (@Pri_ncePan_dey) April 2, 2023
Even the Ministry of Information and Broadcast have also issued several advisories to media houses to avoid any promotion for these illegal betting websites and their surrogates. In order to avoid current bans, these websites constantly change their websites address to a mirror domain that redirects users and bypassed the ban on their original website.
Watching these aggressive promotions in newspapers and social media, people are now asking for clarification on how are these illegal betting websites still allowed to promote themselves in India despite being banned.
This trend of celebrity promotion has only increased over time, leading to rampant advertisements during the IPL season when most players are on the lookout to test their knowledge of fantasy gaming apps.
These websites lure people looking for easy profits and advertise themselves as legal websites.
At the moment, the government is still working on proper countermeasures against these illegal betting websites. People should also remain aware of what websites they are using as it can lead to huge financial losses.
For those who are having problems identifying the illegal and banned websites, the full list can be found here.