Former Pakistani cricketer, Shahid Afridi was recently spotted concealing a logo of its principal sponsor, Lotus365 News, during a cricket match for one of the main sponsors of Legends League Cricket Masters tournament in Qatar. Afridi reportedly refused to wear a jersey containing logo for a betting company.
The incident took place at the Asia Town Cricket Stadium in Doha, Qatar during the opening match of the third league season between Afridi-led Asian Lions and Gautam Gambhir's India Maharajas. Interestingly, Lotus365 News is the principal sponsor for both the teams in the LLC Masters 2023 edition.
The 41-year-old cricketer is already known to be very vocal regarding the promotion of gambling and betting, which is considered forbidden in Islam. Most of the Islamic countries do not allow the advertisement for these activities. Similarly, Qatar, one of the prominent Islam nation has also imposed a prohibition on promotion of alcohol, betting, and gambling companies.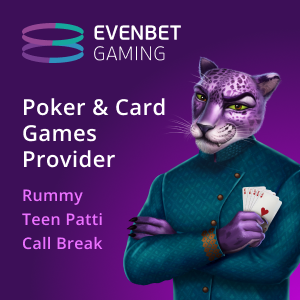 Many South African national cricketers including the likes of Hashim Amla, Imran Tahir, and Tabraiz Shamsi are some of the many Islamic cricketers, who do not don the jersey, which contains the Castle Lager logo, one of the jersey partners of the Proteas' cricket team, as it promotes usage and consumption of alcohol.
There are other cricketers that are known for doing something similar, Hashim Amla, Imran Tahir, and many other Muslim players are known to not don kits promoting any alcohol, betting or gambling brands.
Despite gambling being prohibited in Islam, several teams in the Pakistan Super League were spotted promoting surrogate websites for these illegal offshore betting websites. These sponsors included Wolf777News, 1xBAT, BJ Sports and MelBat.
This was not the first time something like this occurred, the Pakistan Cricket Board (PCB) is also known to be associated to surrogate websites. Rashid Latif, former Test captain for Pakistan, has also expressed concern and criticized PCB for taking contracts with well-known sports betting and gambling websites.
These surrogate websites are also one of the biggest nuisance for India. They openly advertise in countless social media and print platforms to promote their offshore illegal websites which do not have proper licence or office to operate in India.
Despite constant advisories from the Information and Broadcasting Ministry, many franchises are seen partnering with these surrogate websites on a regular basis in different tournaments.
Recently, the Ministry of Electronics and Information Technology (MeitY) also banned around 200 domains for these illegal betting and gambling websites. These included some of the most notorious websites, like Betway, Dafabet, and Lotus365.