Social gaming company WinZO Games is set to launch its platform in Brazil with an investment of $25 million as part of the company's global expansion plans.
Talking about the move, co-founder of WinZO Games, Saumya Singh Rathore, said, "Brazil is a very interesting market. Almost 98% of the local population actually consumes in Portuguese. Brazil is actually where India was in 2017. So they have just recently started Pix, which is similar to UPI phenomena where microtransactions and payments are getting solved."
"We have raised close to $100 million over the years, and while a substantial amount is invested in India, we have enough cash and will deploy $25 million in Brazil," she added as per Livemint.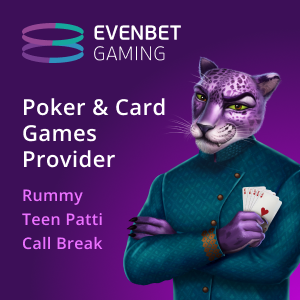 With this move, the company also aims to provide Indian game developers a chance to access new markets and users without any additional cost. WinZO Games currently boasts over 100 game developers creating popular and engaging titles like carrom, ludo, chess, etc.
The company has even beta tested in the market, finding that ludo was among the most popular games on the platform. WinZo Games also aim to offer more games catering to Portuguese market.
To further provide a boost to Indian developers, the company is also launching the first-ever India Pavilion at the Brazil Game Show which is the country's biggest gaming exhibition. The developers will be able to showcase their games to a global audience as part of it.
WinZO generally focuses on esports, skill games, and Web3 Gaming and gets much of its traction from Tier 2 and Tier 3 markets in India. Earlier this year, it revealed that it surpassed 40 billion microtransactions in FY23.
Amidst several companies receiving GST show cause notices from the DGGI, WinZO Games is currently in the clear. Dream11 and Gameskraft are two of the largest companies to have received the biggest of tax notices so far.
Incidentally, in a similar global expansion move recently, Nazara Tech's esports subsidiary Nodwin Gaming has acquired a game marketing agency named Publishme that operates in the UAE and Turkey.