The Madras High Court today struck down the law banning online money games such as rummy and poker.
The decision of the Madras High Court is the second one in less than three years on constitutionality of money gaming ban laws.
In August 2021, the High Court held that online gaming ban provisions brought in as the amendments to the Tamil Nadu Gaming and Police Laws (Amendment) Act, 2021 by AIDMK government as unconstitutional and violative of the fundamental right to practice a profession, occupation or trade under Article 19 (1)(g) of the Constitution. An appeal before the Supreme Court is currently pending, clubbed with a similar appeal from the Karnataka government.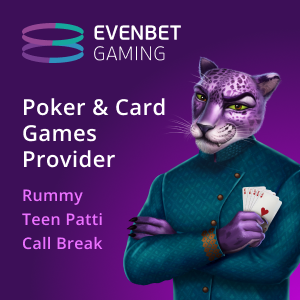 Notably, this was TN Govt's second attempt to impose a ban on skill-based online rummy and poker activities. The ban was intended under the state Prohibition of Online Gaming & Regulation of Online Games Act, 2022, but was eventually struck down.
Earlier this year, online gaming companies like GamesKraft, Play24x7, A23 and others, along with industry gaming body All India Gaming Federation (AIGF), had filed petitions against the ban arguing that the games offered by them are games of skill.
Madras HC division bench of Chief Justice Sanjay Gangapurwala & Justice Audikesavulu today strikes down TN govt's 2nd attempt to ban online games of skill like poker & rummy through the Tamil Nadu Prohibition of Online Gambling & Regulation of Online Games Act, 2022. Schedule to…

— Jay Sayta (@jnsayta) November 9, 2023
The Tamil Nadu government headed by DMK went ahead with another law after public consultation through Justice Chandru committee while the appeal is pending. This second law was first brought in as an ordinance and later enacted as an Act through the legislative assembly.
During the hearing in the present case, the petitioner gaming companies informed the court that they are unable to carry on business due to the present law and have been forced to shut down in the state.
While the Madras High Court refused to stay the enactment at hearing stage, the gaming companies also argued that the State has no competence to pass the law unless it is gambling and that the Supreme Court has already held that rummy was a game of skill
[This is a developing story. Detailed analysis to follow]