The names of Dabur Group Chairman Mohit Burman and Director Gaurav Burman are among the 31 people named as accused in an FIR filed by the Mumbai Police related to an illegal betting app, reported India Today.
The FIR was registered on November 7, based on a complaint filed by social activist Prakash Bankar. As per the FIR, the prime accused have defrauded people of nearly Rs 15,000 crore.
The betting app in question is operated and promoted by same group that is embroiled in political controversy amidst  Chattisgarh assembly elections. Bankar also listed various crypto currency wallet addresses allegedly belonging to the masterminds behind the illegal app.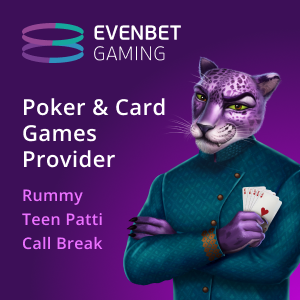 The BJP in Chattisgarh attacked Chief Minister Baghel over the betting app case, alleging that he was the scam's "kingpin" and during his term, looted the state to fill the Gandhi family's coffers.
According to the complainant's statement in the FIR as reported by India Today, Mohit Burman and Gaurav Burman allegedly had links to one of the bookies for match fixing in a cricket league. Gaurav Burman has equity participation in one of teams in the said cricket league, the complainant said.
The address mentioned against Mohit Burman's name in the FIR is in Fort Mumbai, where one of his investment company offices is located, as per the Registrar of Companies.
Calling it a 'mischievous act', Dabur spokesperson told CNBC TV-18, "We have not received any communication on any such FIR. If this information is indeed true, it appears to be a mischievous act driven by malicious intent and is devoid of any facts. We categorically deny the allegations and firmly believe that a thorough investigation will vindicate our position and demonstrate the unfounded nature of these allegations. We trust that the legal process will unveil the true nature of this malicious attempt to tarnish our reputation."
On November 5, the Centre issued blocking orders against 22 illegal betting platforms, on ED's request.
The action of banning the 22 illegal betting platforms follows investigations conducted by the ED against an illegal betting app syndicate and subsequent raids in connection.
Recently, a Chhattisgarh police constable Bhim Singh Yadav and another person named Asim Das were arrested under Section 19 of the Prevention of Money Laundering Act (PMLA) by ED.