The Ministry of Electronics and Information Technology (MeitY) has issued orders to block 22 illegal betting and gambling websites including the infamous Mahadev Book and Reddy Anna app. The said orders were issued on November 5 after a request was made by the Enforcement Directorate (ED).
The ban has come amidst the ongoing investigation by ED against Mahadev Book illegal betting network and its subsidiaries. Interestingly, the MeitY press release has not shared the details of other illegal betting apps that are part of the ban order and has only focused on Mahadev Book.
Meanwhile, the ED has claimed that Chhattisgarh CM Bhupesh Baghel is connected to the network's promoters. Baghel, however, has denied all allegations against him, claiming that this is a strategic plan by the opposition to tarnish his reputation before the upcoming polls.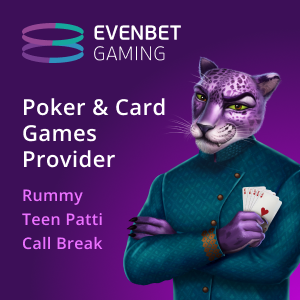 Coincidentally, the ban has come after Baghel questioned the Centre as to why it had not banned the illegal betting app yet as it is the Centre which has the powers to block them.
Clarifying as to why the Centre has issued ban orders now, MoS MeitY Rajeev Chandrasekhar said, "Chhattisgarh Government had all the power to recommend shutting down of website/app under Sec 69A IT Act. However, they did not do so and no such request was made by the State Government while they have been investigating it for the last 1.5 years."
"In fact, the first and only request has been received from ED, and it has been acted upon. Nothing prevented the Chhattisgarh Government from making similar requests," he further added as per the press release.
Last week, a Chhattisgarh police constable Bhim Singh Yadav and another person named Asim Das were arrested under Section 19 of the Prevention of Money Laundering Act (PMLA) by ED.
Mahadev Book is currently believed to be the largest illegal betting network across India with the state of Chhattisgarh being an important centre of operations. Incidentally, the ED has also filed a charge sheet against the network and its operatives.
Meanwhile, as the focus is shifted to Mahadev Book, the masterminds have reportedly started an alternative illegal betting platform named Mahakal Book and have shifted 80% of their operations from India to it.