The Ministry of Electronics and Information Technology (MeitY) will hold a press conference on Thursday, April 6. As per reports, the meeting is expected to address amendments of rules on online gaming under Amended IT Rules, 2021, alongside the misinformation related to the operations and functions undertaken by the government.
The meeting is set to take place on Thursday at the Electronics Niketan, CGO Complex in the capital city of New Delhi. The meeting will begin at 4:00 PM (IST) and is expected to conclude by the end of business hours.
Honourable Minister of State, MeitY, and Skill Development and Entrepreneurship Shri Rajeev Chandrasekhar is set to address the meeting. Apart from him, important personnel having interest in the same are expected to be hosted at the conference.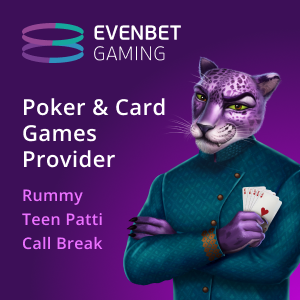 A number of significant and influential rules may be made under the online gaming sector during the course of this press conference. Additionally, it is also to be noted that the amended or modified laws, if any, will be conveyed to the general public through a Notification in the Official Gazette, duly signed by the chief of the conference, Chandrasekhar.
Right after the meeting ends, pointers and minutes of the meeting are expected to be released on the official government portals, which can be accessed by general public for free. Since the conference is set to take place in New Delhi, English, and Hindi are preferred languages for the same.
Many Indian states have their individual takes on online gaming. Some states like Tamil Nadu openly allow online gaming currently, whereas, numerous states like have imposed a ban, while strict regulations are expected to be implemented soon as state governments are working with lawmakers to do the same.
Speaking of the press conference, it does hold significance, as there has been a rapid growth in the online gaming sector in India, especially over the past three or four years.