The Madras High Court, on Thursday, November 09 made a landmark decision. The verdict uplifted the ban on online rummy and poker activities in the state of Tamil Nadu. Meanwhile, there were mixed opinions on the historic decision to strike down the ban on skill-based gaming in the state.
Following the same, Rajya Sabha's Member of Parliament (MP) Dr. Amar Patnaik also opined his views on the matter. The member of Odisha's ruling party, Biju Janata Dal (BJD), took to his social media handles to put his views forward, while supporting the verdict of the Hon'ble High Court.
See Patnaik's X post in favour of Madras HC here:
The recent ruling of the Madras High Court to overturn the ban on online skill games of rummy and poker in Tamil Nadu is noteworthy. This decision not only upholds the distinction between games of skill and games of chance but also echoes the true spirit of the Supreme Court's…

— Dr. Amar Patnaik (@Amar4Odisha) November 10, 2023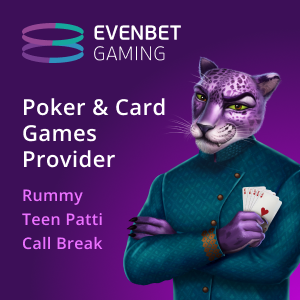 The ruling party member said that Madras HC's verdict was in sync with the established ruling of the Hon'ble Supreme Court. He further related the matter with 28% GST on online gaming activities, saying that there has to be a way to address the concerns of illegal gambling.
Lastly, Patnaik also stated that the growth of the online gaming industry in India has been noteworthy. He further advised to contribute to the sector's growth with thoughtful approach to create a balanced gaming ecosystem.
It is worth mentioning that the court gave the positive nod for the skill-based games to operate freely in the state. Shortly after the ruling was made, the platforms resumed providing their services in Tamil Nadu without any further ado.
Different opinions to Madras HC's ruling
Contrary to Patnaik's views, Tamil Nadu's Anbumani Ramadoss was seen opposing the ruling. He backed his point of view while linking it to the loss of lives across the country. Ramadoss said that many people end up losing their hard-earned money. Sometimes, people even sacrifice their lives by taking extreme steps in online gaming addiction, especially the youth, Ramadoss concluded.
However, prominent figures of India's gaming industry were seen quite delighted with High Court's decision. They opined that the verdict is a testament to the scope of growth that the sector possesses.