The report of the Justice K. Chandru Committee on gambling and it's affects, has highlighted how gambling addiction could impact human lives — at the individual, family and societal levels. The report which runs into 72 pages is currently not in public domain and the contents were first reported by The Hindu.
The report, which was submitted on June 27 to the Tamil Nadu government, said the relationship between gambling and suicide was well-established. At the individual level, gambling addiction often led to serious effects, including loss of jobs, failed relationship and a severe debt. It could cause mental health problems, including depression, anxiety, mood disorders and self-harming tendencies, it said according to The Hindu.
The report pointed to evidence of an association between gambling problems and family violence. As family members attempted to change the excessive gambling of the player, it often resulted in their experiencing emotional and physical health problems.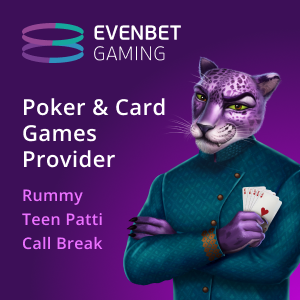 While news reports initially indicated that a rummy ban law will be enacted promptly based on the recommendations of the committee there has been no update from the government even after three weeks. However, the Law Minister recently said there is a need to enact a nation wide legislation as state law can be easily bypassed.
The online gambling has an impact at the societal level too, the report said. In cyberspace, adolescents often used fake identities and used a parent's credit card, and individuals, who might be prevented from accessing one site, could always access another, the report said according to a report by the Hindu. With easy and cheap access available to a large section of the population, it was increasingly possible to gamble even during work hours.
The report said internet gambling, which comes under "internet gaming", was the fastest growing mode of gambling, and was changing the way that gamblers engaged with the activity. It also cited research findings that indicated that there was an association between gambling and attempts to end life.
The report pointed out that there were 17 deaths by suicide across Tamil Nadu in the past three years due to online gaming with stakes. The number is higher as per the opposition claims.
The members of the committee include a technical expert from the Indian Institute of Technology-Madras (IIT-M), Sankararaman, Lakshmi Vijayakumar, psychiatrist and founder of Sneha, an NGO involved in prevention of suicide,  ADGP Vinit Dev Wankhede, and the Law Secretary to the State Government.